'Life's a cabaret': New York City repeals 90-year-old dance ban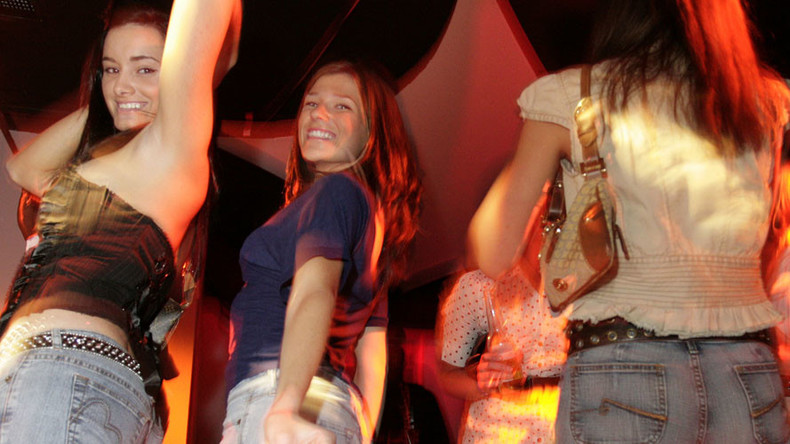 New York City lawmakers voted to repeal the prohibition-era, racist Cabaret law that limited entertainment and dancing to venues with a license. Despite 25,000 restaurants and bars in the city, only 97 venues have a cabaret license.
"New York deserves to be a dance capital of the world," civil rights attorney Norman Siegel declared, standing on the steps New York City Hall on Tuesday. He was surrounded by activists from groups like Dance Liberation Network, Legalize Dance NYC, and NYC Artist Coalition, who worked to repeal the law.
City Councilmember Rafael Espinal (D-Brooklyn), sponsored the bill that was approved by 44 of his colleagues, with only one voting against and one absent. The bill repeals the 1926 anti-cabaret law that prohibited dancing by three or more people in any commercial establishment where music was played.
"It's a great first step, showing that the city is serious about revitalizing its night time economy, and that it will not get in the way of its residents from being able to fully express themselves," Espinal told Jezebel on Tuesday.
Under the city's zoning laws, however, dancing will still only be technically legal in certain commercial manufacturing districts. Espinal said changing the zoning laws may take a few more years.
"It has been a lot of work to get people together to get traction to get a council member like Espinal who can hold hearings and repeal the Cabaret Law," Greg Miller, executive director of Dance Parade, told RT. "He needed not only to pass a full repeal, but to get all of his colleagues to sign on. It was quite an undertaking."
New Yorkers widely believed the law was originally passed to target racially-mixed jazz clubs in Harlem. It was certainly broadly applied. From 1940 to 1967, the city required performers to carry "cabaret cards" and be fingerprinted. If a performer had a criminal record they lost their card. Stars like Billie Holiday, Thelonious Monk and Charlie Parker were affected. That aspect of the law was only rolled back when Frank Sinatra refused to sing in New York until the restriction was lifted.
The law was then largely forgotten for decades until it was revived by the Giuliani administration in the 1990s. Mayor Rudolph Giuliani used it to repress venues he considered harmful to New Yorkers' quality of life, giving police cause to enter just about any nightclub.
Bar owners, civil rights lawyers, and grassroots organizations have sought to repeal the law ever since.
Norman Siegel, formerly director of the New York Civil Liberties Union, joined with NYU School of Law professor Paul Chevigny to sue the state, arguing that the law violated dancers' First Amendment rights. After a judge ruled that dance wasn't expressive art, a group of dancers staged a street parade of dance in protest. Since then, Dance Parade hosts a street parade and festival in the city every year, attracting thousands who promote dance as an expressive art.
"The idea is when we hear the beat, when hear the music, we move our bodies, the government should never have the power to punish us for following the music.That was what this fight was about. For those of you who think this is a frivolous issue 'get out on the floor and dance," said Siegel.
As activists were celebrating their victory at City Hall, a terrorist attack was unfolding near the rebuilt World Trade Center on Tuesday afternoon. A man in a rented van drove for a mile down a bike path along West Side Highway, hitting pedestrians and cyclists. The attacker, who was shot by police, left eight people dead and 11 injured in the biggest terrorist attack the city has seen since 9/11.