Trump's Twitter taken down by outgoing employee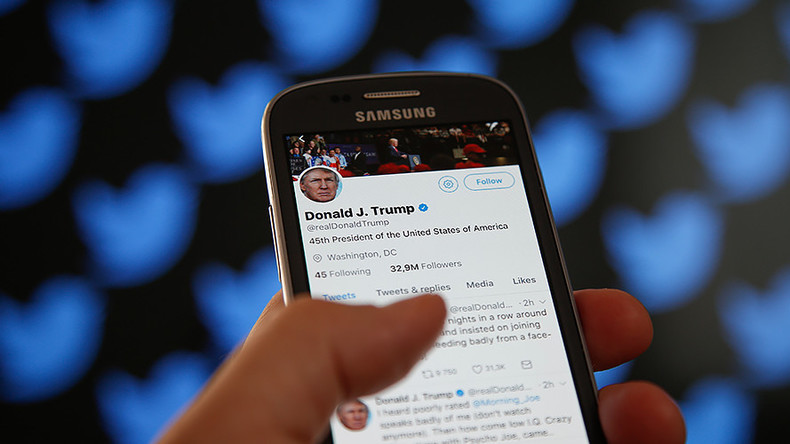 A Twitter employee deactivated President Donald Trump's personal account, before it was brought back online 11 minutes later, the social media company said.
Twitter initially said the incident, which occurred around 7:00pm Eastern time, was caused by "human error" and that it was "inadvertent."
However, three hours later, new details emerged suggesting it was intentional. The tech company found that the employee responsible was working their last day with the company, in the customer support sector.
"We are conducting a full internal review," Twitter said. In an earlier statement, the social network said it was "taking steps to prevent this from happening again."
Through our investigation we have learned that this was done by a Twitter customer support employee who did this on the employee's last day. We are conducting a full internal review. https://t.co/mlarOgiaRF

— Twitter Government (@TwitterGov) November 3, 2017
The deactivation was welcomed by some of the president's critics and detractors, who urged Twitter to repeat the mistake again, permanently, in the near future.
"My Twitter account was taken down for 11 minutes by a rogue employee," Trump later explained. "I guess the word must finally be getting out-and having an impact," he tweeted.
READ MORE: Twitter cites 'newsworthiness' as reason for not removing threatening Trump tweet
Trump's personal account been the subject of multiple protests, particularly since he became president. Some Twitter users blocked by the account have sued in court, demanding access to the account's tweets, which have been deemed official, public statements. Others on Twitter have called Trump's fiery rhetoric against North Korea a violation of the social network's terms of service, which prohibit threats of violence.