Trump nominates GOP supporter Jerome Powell to replace Yellen as Fed chair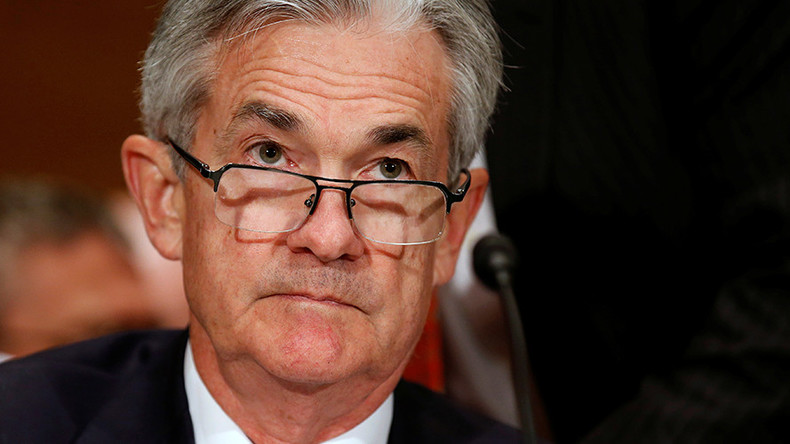 US President Donald Trump has nominated Jerome H. Powell, 64, as the new chairman of the Federal Reserve. If confirmed by the Senate, he will replace the current chair, Janet Yellen, when her four-year term concludes in February.
The US Federal Reserve is the institution tasked with keeping the US economy on track and deciding interest rate levels. US unemployment is currently at a 16-year low but while the economy is strengthening, low inflation continues to suppress wages.
Powell is expected to follow the course laid out by his predecessor Janet Yellen: gradually raising rates while simultaneously rolling back the Fed's $4.5 trillion portfolio of Treasuries and securities built up to offset the costs of the 2008 financial crisis. The Fed has raised interest rates four times since December 2015.
"Our view is Powell is the GOP version of Yellen, with the added kicker of wanting to reduce regulation," Tom Porcelli, chief United States economist at RBC Capital Markets, told The New York Times. Porcelli added that Powell was "the easy choice if you want to maintain continuity."
Under Yellen's leadership, the Fed presided over a reduction in the official level of unemployment while reining in inflation, coming closer to achieving the organization's Congressional mandate than any of her predecessors in the institution's history.
Powell, a Republican, has been a member of the Federal Reserve's board of governors since 2012 and will leverage his background as a lawyer and an investment banker in the role. He is the first Fed chair in four decades without a degree in economics.
He is expected to maintain continuity with his predecessor Yellen in terms of interest rate policy while also appeasing both President Trump and the GOP with a more hands-off approach with regard to financial regulations.
"His experience in private equity affords him a unique vista on shadow banking, and his background in politics is critical for dealing with the craziness that it DC these days," DiMartino Booth, founder of research firm Money Strong, told Business Insider. "He's not a PhD in economics, which too few are highlighting in my view."
Trump broke with long-standing tradition by appointing a new chairman from within his own party. The previous three Fed chairs were appointed by presidents from the opposite side of the aisle.