Osama Bin Laden's son shown in CIA-captured footage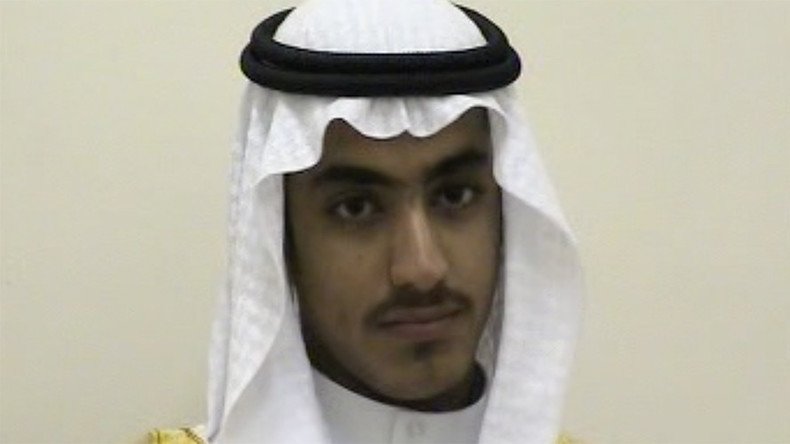 Rare footage of Osama bin Laden's son, Hamza, has been made public as part of the CIA's release of documents found in the late Al-Qaeda leader's compound in 2011. The video contains the first images of Bin Laden's son as an adult.
The video was among the trove of material released by the CIA Wednesday. It was collected in the raid on bin Laden's compound in Abbottabad, Pakistan which saw the 9/11 mastermind killed. The video of Hamza is believed to be taken at his wedding, according to the findings by the Long War Journal, which pushed for the bin Laden files to be released.
Hamza Bin Laden has long been touted as his father's successor. Al-Qaeda leader Ayman al-Zawahiri named Bin Laden as a member of the group in 2015, and the organization has released a number of audio recordings said to be from Hamza, who is in his late 20s.
READ MORE:CIA releases Bin Laden's private files captured in Abbottabad raid
The Obama administration imposed sanctions on Hamza in January, designating him a 'Specially Designated Global Terrorist,' and saying he is 'actively engaged in terrorism.'
According to the Long War Journal, which is part of a neoconservative think tank the Foundation for the Defense of Democracies (FDD), the footage is from Hamza's wedding to the daughter of Al-Qaeda military leader Abu Mohammed al-Masri, and it takes place in Iran, where Hamza is believed to have lived after 9/11.
READ MORE: Osama Bin Laden's son 'bent on avenging father's death' – ex-FBI agent
The footage also features Mohammed Islambouli, the brother of Egyptian President Anwar Sadat's assassin.
You can share this story on social media: