'Depraved coward' who acted in name of ISIS: NY officials on Manhattan attack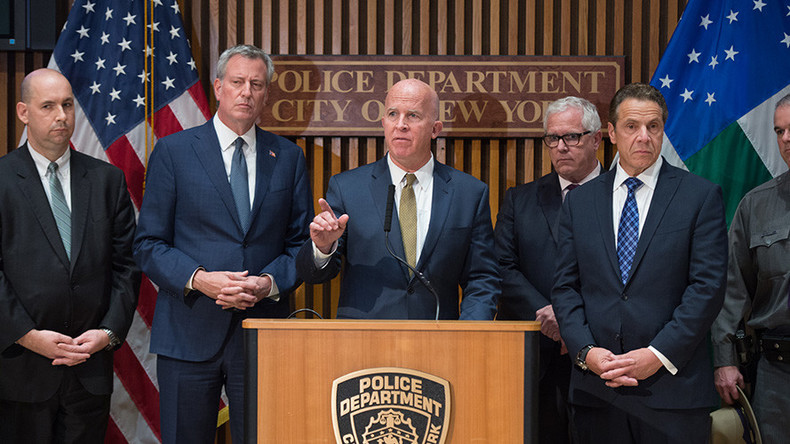 The man behind the Manhattan truck attack acted in the name of ISIS, New York City police officials said. His effort to terrorize New York "failed," said Governor Andrew Cuomo, describing the attacker's actions as those of "a depraved coward."
The attacker was identified as Uzbekistan-born Sayfullo Saipov, who immigrated to the US in 2010.
"He did this in the name of ISIS" (Islamic State), said NYPD Deputy Commissioner John Miller, adding that Saipov appears to have been planning the attack for a number of weeks, and following instructions for vehicle attacks posted by IS online.
"Along with other items recovered at the scene, [there] were some notes that further indicate that," Miller said.
"The notes were handwritten in Arabic," Miller added, and the gist was that "Islamic State would endure forever."
"This isn't about Islam," Miller added, noting there were many law-abiding Muslims in New York.
The suspect, who was shot by one of the responding NYPD officers, is currently under arrest at Belleview Hospital.
The officer who shot the suspect was identified as Ryan Nash, 28, with five years of experience on the force.
"We owe him a great debt of gratitude," said Mayor Bill DeBlasio.
A million New Yorkers came out for the Halloween parade, just hours after the incidents, Cuomo said.
"It was New Yorkers' way of saying we will not be deterred, we are not terrorized, you will not win," the governor added.

Cuomo criticized President Donald Trump for tweeting about immigration, saying that this played "into the hands of terrorists."
"This is about unification, this is about solidarity, this is about normalization, this is about protection, and the last thing it's about is politics," Cuomo said, before expressing his pride in New York's gun control laws.
You can share this story on social media: