Uzbek president writes letter to Trump offering help investigating 'ruthless' NYC attack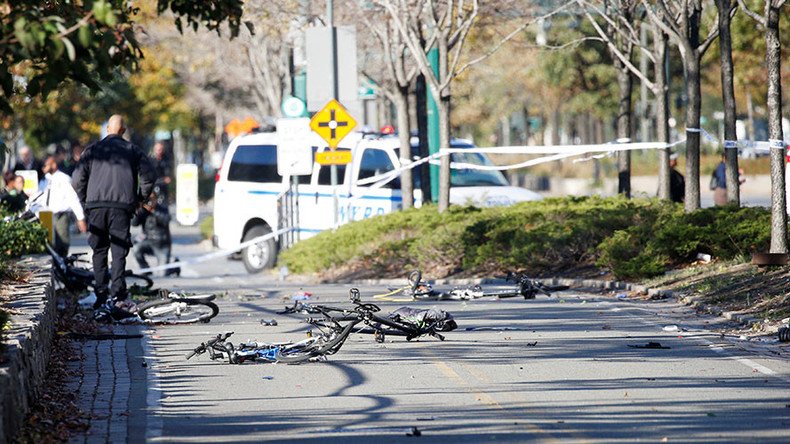 Uzbekistan's leader, in a condolence letter sent to President Trump, promised to assist the US in investigating the Manhattan attack, reportedly perpetrated by an Uzbek native. Tashkent will deploy all its resources to investigate "the terrorist act."
"Uzbekistan on its part is ready to use all its resources and means to assist in investigation of this terrorist act," Uzbek President Shavkat Mirziyoyev wrote in a letter to US President Donald Trump Wednesday. Mirziyoyev also offered his condolences to relatives of those, who were killed in the vehicle rampage on Halloween night.
"A ruthless and an extremely violent crime" cannot be justified, the Uzbek leader said, adding that Tashkent condemns any form of extremism.Multiple media outlets identified the suspect as a 29-year-old man of Uzbek origins who reportedly came to the US in 2010, gaining legal status.
Named as Sayfullo Saipov, the suspect drove a rented truck through a bike path, striking pedestrians and bicyclists, until he crashed into a school bus. Before being shot by police and taken into custody, Saipov left the vehicle, brandishing fake firearms and yelling "Allahu Akbar." Eight people died and at least 12 were injured.
Earlier on Wednesday, Uzbekistan's Foreign Ministry said its consular service was looking into the man's identity.
You can share this story on social media: