ACLU seeks to represent American ISIS fighter captured in Syria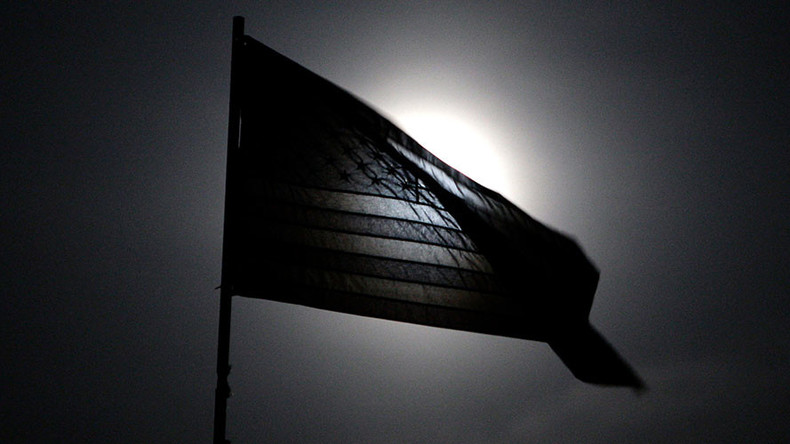 The US government is opposed to the American Civil Liberty Union's request to represent an American detained in Syria who allegedly fought alongside Islamic State militants. The unnamed US citizen is being held without charges or access to an attorney.
Government attorneys filed a response to the ACLU on Monday, after the civil rights group petitioned the US District Court in Washington DC earlier this month, challenging the man's detention and seeking legal counsel for him, according to the AP agency.
The man was captured by US-backed forces on the battlefield in Syria on or about September 12, according to Steven Dalbey, director of the Defense Department's Office for Detainee Policy. His captors turned him over to US troops, who identified the man as an enemy combatant and detained him in Iraq.
The ACLU is looking to provide legal counsel to an individual it does not know, does not officially represent and has never met, government lawyers said in their motion.
The group's "attempt to interject itself as the advocate for an individual who came into US military custody less than seven weeks ago, was identified as an enemy combatant and is currently detained in Iraq pending a determination of his further disposition is improper, unnecessary and should be dismissed," AP reported.
According to government attorneys, the International Committee of the Red Cross (ICRC) has visited the detained man, and may contact the man's relatives to have them seek legal counsel on his behalf.
However Jonathan Hafetz, a senior staff attorney with the ACLU in New York, countered that the mission of the ICRC is not to obtain legal counsel for those who are detained.
"An American citizen has been locked up for nearly two months and repeatedly asserted his constitutional right to a lawyer. But the Trump administration is doing all within its power to deny him that basic protection," Hafetz said.
The government argued that the US Supreme Court has recognized that in the case of military operations, the executive branch should be given a reasonable period of time to determine a detained individual's status, saying that the Pentagon "is still within that initial reasonable period" of time.
The ICRC was granted access to the unnamed detainee on September 29 and October 23, Dalbey told AP. The organization has not commented on the individual's location, conditions of detention or identity.