'No knowledge of Clinton emails': Professor speaks out on Papadopoulos indictment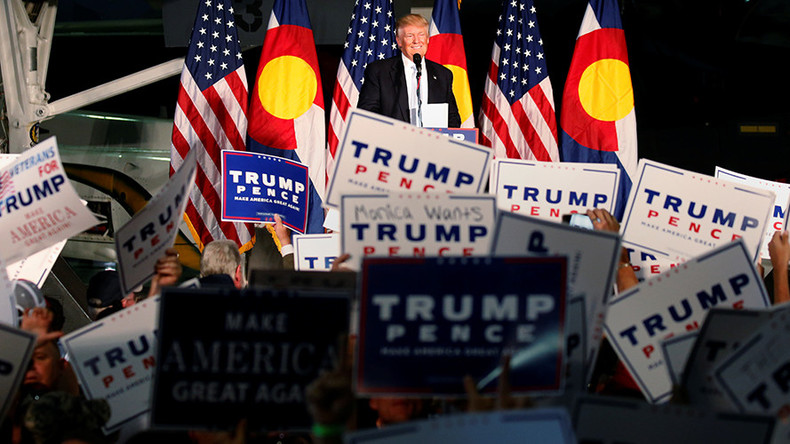 A Maltese professor confirmed he was the individual referred to in the US government's case against former Trump campaign aide George Papadopoulos, but said he had no knowledge of Hillary Clinton's emails and called the charges laughable.
"I have a clear conscience," Professor Joseph Mifsud told the Daily Telegraph on Tuesday. He is the honorary director of the London Academy of Diplomacy, which is affiliated with the University of Stirling in Scotland.
According to the indictment against Papadopoulos, unsealed on Monday, the former volunteer campaign adviser said that "they [the Russians] have thousands of emails" and would provide "dirt" on Clinton.
Mifsud said he had no knowledge of any emails containing "dirt" on Clinton, and thought Papadopoulos may have fabricated or at least exaggerated claims of his Russian connections to impress his superiors in the Trump campaign.
He said he introduced Papadopoulos to the director of a Russian think tank because he thought it would be proper for one of Trump's advisers to understand Russian foreign policy better. Mifsud added he also tried to set up a meeting with experts linked to the European Union.
"We are academic," Mifsud told the Telegraph. "We work closely with everybody."
According to the Telegraph, Mifsud was a former official with Malta's Foreign Ministry.
Mifsud confirmed he met Papadopoulos in Italy in March 2016, as well as 10 days later in London. He disputes the contents of the latter conversation, said by the FBI to have taken place at a London hotel in April 2016.
According to the court document, "During this meeting, the Professor told defendant Papadopoulos that he had just returned from a trip to Moscow where he had met with high-level Russian government officials. The professor told defendant Papadopoulos that on that trip he [the professor] learned that the Russians had obtained 'dirt' on then-candidate Clinton."
Mifsud told the Telegraph he was "upset" by the claims because they were "incredible." He also described as a "laughing stock" a suggestion in the document that he had introduced Papadopoulos to a "female Russian national" described as a relative of President Vladimir Putin. The FBI later asserted that the claim about the woman as a relative was not true.
Papadopoulos told the FBI that the UK-based professor had introduced him to "an individual in Moscow" with "connections to the Russian Ministry of Foreign Affairs." He also informed investigators the professor had told him at a meeting that "they [the Russians] have dirt on her [Mrs. Clinton]."
Papadopoulos was charged with lying to the FBI, and has pleaded guilty.
You can share this story on social media: