'I'm a master legislator': Pelosi bullish despite dissent from fellow Democrats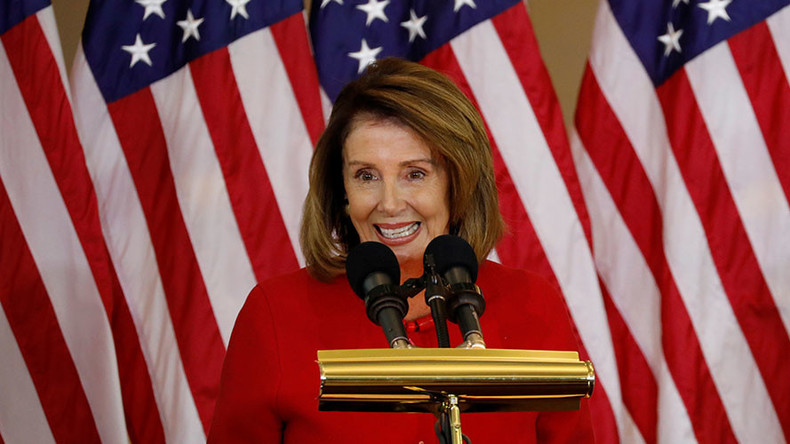 House Minority Leader Nancy Pelosi has branded herself "a master legislator" and claimed that Democrats hold all the negotiating power ahead of crucial talks with Republicans over immigration reform and a possible government shutdown.
She made the statement in an interview with the Washington Post, saying she feels "pity" for conservative counterpart Paul Ryan and his predecessor John Boehner. She struck a similarly bullish tone about her party's chances ahead of the 2018 midterm elections.
"I'm a master legislator. I just love it," she told the newspaper. "I consider myself a weaver, like I have a loom. And I bring all these different threads together."
Pelosi has not held the Speakership since 2010 when Democrats lost the majority to their conservative counterparts, who were buoyed by the rise of Tea Party Republicans and the post-election drop-off in popularity for then-president Barack Obama. As majority leader, Pelosi and the Democrats passed the Affordable Care Act, otherwise known as Obamacare, as well as the 2009 stimulus package, and a series of financial regulation reforms.
However, as minority leader, Pelosi's bipartisan legislative achievements are few and far between. GovTrack, a website tracking the work of Congress, found that the 112th, 113th and 114th Congress, all controlled by Republicans in a period spanning early 2011 to late 2016, were some of the least productive in history.
The 77-year old has faced opposition from within her own party in recent times, with Representatives Seth Moulton and Linda Sanchez both calling on her to step down. A government shutdown now looms as Democrats battle a White-House budget proposal that includes funding for President Donald Trump's southern border wall.
Pelosi believes division in the Republican party provides the opportunity to leverage a deal on the Trump's repeal of the Dream Act – a law granting residency to illegal aliens who were brought to the US as minors - despite her party having neither Senate nor House majority.
"They have the votes, and they have the White House," she said of the Republicans. "Their disunity gives us leverage. They need our vote. We need our say."
You can share this story on social media: