Apple engineer reportedly fired after daughter's vlog on unreleased iPhone X goes viral (VIDEO)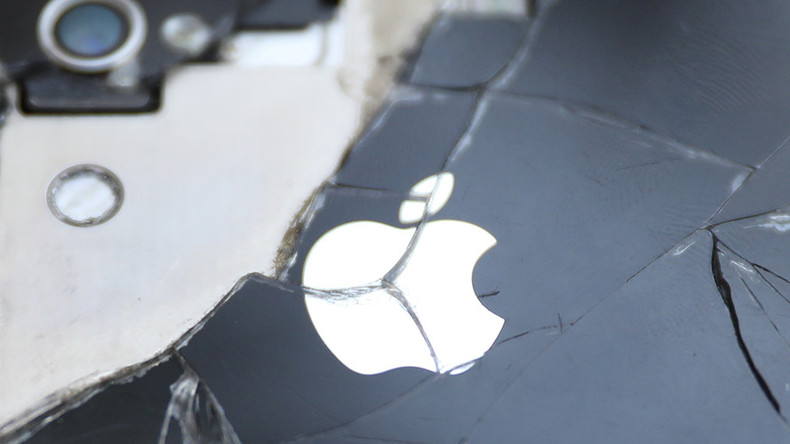 A Youtuber says her father was relieved of his position as an Apple engineer after she posted an unauthorized video of the new iPhone X online before the device's official release.
Brooke Amelia Peterson has issued a tearful Youtube video explaining how a "hands-on" look at the unreleased smartphone resulted in her father being let go from the tech giant.
READ MORE: Preorders for Apple's iPhone X offered online for $59,999 (PHOTOS, VIDEO)
Peterson said she woke up last Tuesday to find that a video she published containing footage of the iPhone X went viral, leading her to appear on the Youtube trending page.
In September, Peterson accompanied her father on a visit to the Apple Campus in Cupertino, California. She said it was here she made a YouTube video of the smartphone, released to celebrate the 10th anniversary of the iPhone.
"My dad was a privileged engineer who worked on the iPhone X and he had one - after Apple [had] released their keynote, after plenty of Youtubers posted hands-on iPhone X videos," she said. "My dad showed me his phone and I was filming it in the Apple cafeteria."
The engineer involved in the debacle was employed at Apple from August 2013. Peterson's vlog features a short glimpse of the iPhone X camera. Peterson said she made the video as an "innocent" reminder of her family day out in California, as she had very few followers online.
"It suddenly went viral and I have no idea how my video got so much attention considering how many other iPhone X videos there are out there," she said. Peterson added that despite removing the clip, as requested by Apple, the tech company fired her father.
READ MORE: FBI director says agency couldn't hack into nearly 7,000 encrypted devices
"He takes full responsibility for letting me film his iPhone X… at the end of the day when you work for Apple it doesn't matter how a good a person you are, if you break a rule they just have no tolerance. The rules are in place for the happiness and for the safety of workers," Peterson said.
RT.com has contacted both Apple and the engineer concerned for comment.