US imposes 'human rights' sanctions against North Korea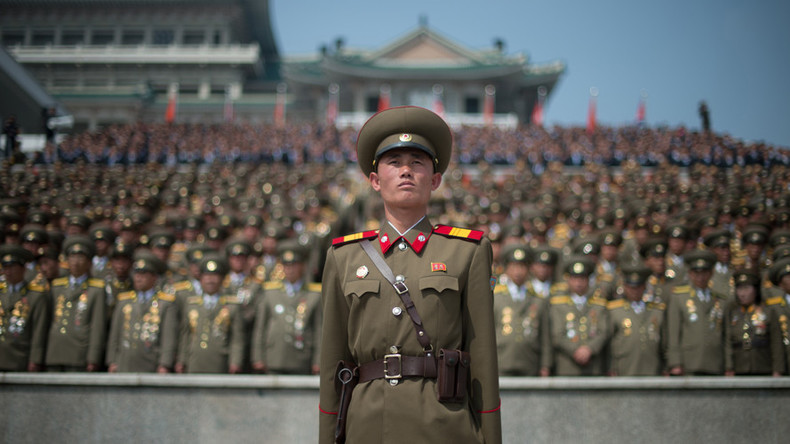 The US Treasury has issued new sanctions targeting seven North Korean military and government officials and three entities with ties to the government and the Workers' Party of Korea, citing reported human rights violations.
In announcing the move on Thursday, the Treasury Department called North Korea "a brutal regime" and said the new sanctions were in response to Pyongyang's alleged ongoing human rights abuses and censorship activities.
"We are especially concerned with the North Korean military, which operates as secret police, punishing all forms of dissent," Treasury Secretary Steven Mnuchin said in a statement. "Further, the military operates outside of North Korea to hunt down asylum seekers, and brutally detains and forcibly returns North Korean citizens."
The new sanctions follow a State Department report on alleged human rights abuses by the government of Kim Jong-un, and target North Korean financial facilitators "who attempt to keep the regime afloat with foreign currency earned through forced labor operations." The restrictions also freeze any property or interest in property within the US jurisdiction and prohibit transactions by US citizens with any of the sanctioned officials or groups.
According to the Treasury's Office of Foreign Assets Control (OFAC), the latest targets for sanction are North Korea's Military Security Command and two of its top officials, as well as the country's first vice minister of the Ministry of People's Security and two diplomats located in China and Vietnam. The final group of sanctioned parties are connected to a system of North Korean construction companies that export labor overseas - the External Construction Bureau and the Ch'olhyo'n Overseas Construction Company.
Ch'olhyo'n is reportedly engaged in projects earning foreign currency for North Korea, and has been operating in Algeria.
Citing the State Department report, the Treasury said that "employees of Ch'olhyo'n are kept in slave-like conditions, including having salaries and passports withheld by DPRK [North Korean] security officials assigned as site supervisors, meager food rations, poor living conditions, and severe restrictions on their freedom of movement."
The US House of Representatives passed the "harshest sanctions ever" on Tuesday, targeting Pyongyang's access to global financial markets. The bill was named after US student Otto Warmbier, who died in June following his release from North Korean custody.
The Otto Warmbier Act would ban any foreign entity that conducts business or cooperates with North Korea from doing business with US companies. It still has to be approved in the Senate and be signed into law by President Donald Trump.
Pyongyang has been already under punitive sanctions imposed by the United Nations Security Council (UNSC) for its missile and nuclear tests.