US Supreme Court drops Hawaii travel ban case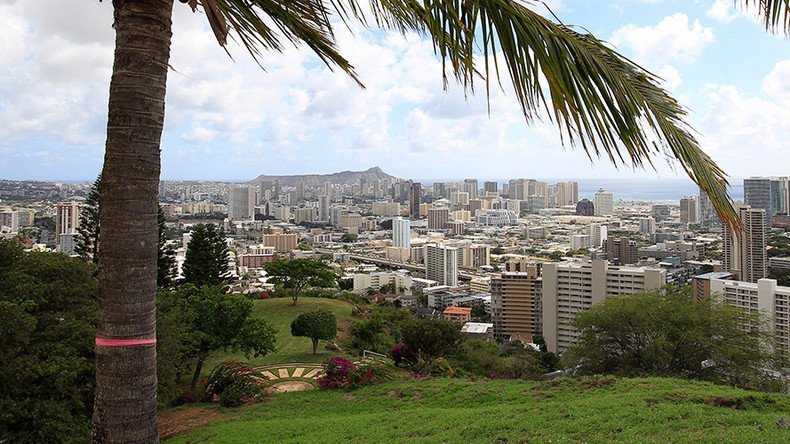 The US Supreme Court has vacated a decision by the Ninth Circuit Court of Appeals against President Donald Trump's travel ban affecting several Muslim-majority countries, citing that the provisions have "expired by [their] own terms."
On Tuesday, the nine Justice ruled that they would not hear legal arguments against a previous version of Trump's travel ban, brought by the state of Hawaii, because ban on refugees that was being challenged had expired.
The appeal "no longer presents a 'live case or controversy'," the court said.
Supreme Court has wiped out the 9th Circuit ruling that the judge in Hawaii relied upon quite a bit in blocking the latest travel ban

— Lawrence Hurley (@lawrencehurley) October 24, 2017
The case will be remanded to the Ninth Circuit with instructions to "dismiss as moot" the challenge to the March 6 executive order.
Justice Sonia Sotomayor was the only dissenting opinion in the Tuesday decision. Sotomayor agreed that the Supreme Court should not hear the case, but argued that the ruling from the Ninth Circuit should have been kept in place.
On October 10, the court also dismissed a challenge brought by the state of Maryland against the same executive order on the grounds that the 90-day provision restricting entry to the United States for the citizens of six predominantly-Muslim countries had also expired in it's own terms.
The second version of Trump's travel ban has been challenged by Hawaii's Attorney General Douglas Chin on the grounds that it targeted Muslim immigrants and refugees, and denied "all Hawaii residents the benefits of an inclusive and pluralistic society."
In March, the Hawaii Federal District Court issued a nationwide injunction blocking the implementation the second travel ban. The ruling was then upheld by the Ninth Circuit Court of Appeals before the Trump administration appealed to the Supreme Court.
In September, Trump signed a third version of the travel ban, which indefinitely restricts travel to the US for certain foreign nationals from eight countries: Somalia, Syria, Libya, Iran, Yemen, North Korea, Venezuela and Chad.
A federal judge in Hawaii issued a new nationwide injunction against the revised executive order before it went into effect last week, ruling that it "likely" violates immigration law.
Chin said the Supreme Court's ruling Tuesday was "not a surprise," adding that it will have "no effect" on the recent injunction.
The Trump administration appealed the ruling on the most recent version of the order Tuesday.
You can share this story on social media: