Billionaire Mark Cuban targets Trump in potential 2020 White House run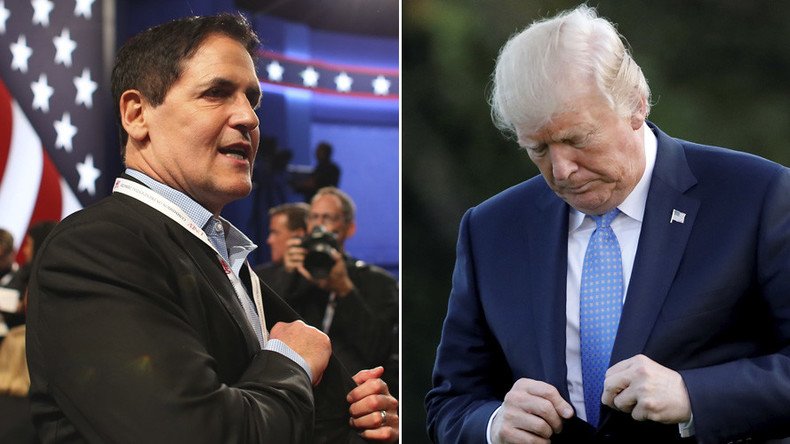 Mark Cuban is considering challenging President Donald Trump for the Republican candidacy for the 2020 presidential election.
The Dallas Mavericks owner and TV personality told Fox News' Harvey Levin on Sunday that he's "fiercely independent," but would probably run as a Republican, meaning he would challenge Trump's second term in the White House.
"I think there is a place for somebody who is socially a centrist, but I'm very fiscally conservative," he said.
"I think we're going into a time where you need somebody who can connect to people, who can relate to people at a base level and appreciate what they're going through, and I think I qualify on each of those," Cuban told Levin. "Now, whether or not I'll do it, that's a big decision."
Pressed on whether he'll run, Cuban said, "Considering yes, made a decision, far from it," adding that although his children love the idea, his wife isn't as keen.
"You sound like a candidate," Levin said.
"I'm a concerned American citizen," Cuban responded.
"I wouldn't run unless I have solutions," he continued. "If I have solutions, then I have something to offer. If I don't, then you won't see me anywhere near being a politician."
"I've always been very apolitical until this past election," Cuban admitted. The billionaire originally supported Trump, and admired him for not being "a Stepford candidate," but changed his mind over the course of the election and endorsed Democratic nominee Hillary Clinton.
Dear world. Please ignore what the loud guy in the suit is saying. Americans are nothing like him. We love our country and are proud of it

— Mark Cuban (@mcuban) July 22, 2016
Cuban and Trump went on to exchange insults during the election on Twitter. In February, Trump tweeted that Cuban was "not smart enough" to be president.
I know Mark Cuban well. He backed me big-time but I wasn't interested in taking all of his calls.He's not smart enough to run for president!

— Donald J. Trump (@realDonaldTrump) February 12, 2017
Cuban said he gets asked "100 times a day," about running, and said the likelihood of him entering the race is at a "four" on a scale of one to 10, but joked that if his wife said yes to him running, he would be at a five.
This isn't the first time Cuban has hinted at a presidential run. RT America reported Cuban told 'Viewpoint' podcast he was considering running earlier in October.
Speaking at the Venture Atlanta business conference in Georgia earlier this month, Cuban also said he was "seriously considering" running, and that he was thinking about running as an independent.
You can share this story on social media: