Bi-partisan Senate bill regulates political ads for 'honesty' on social media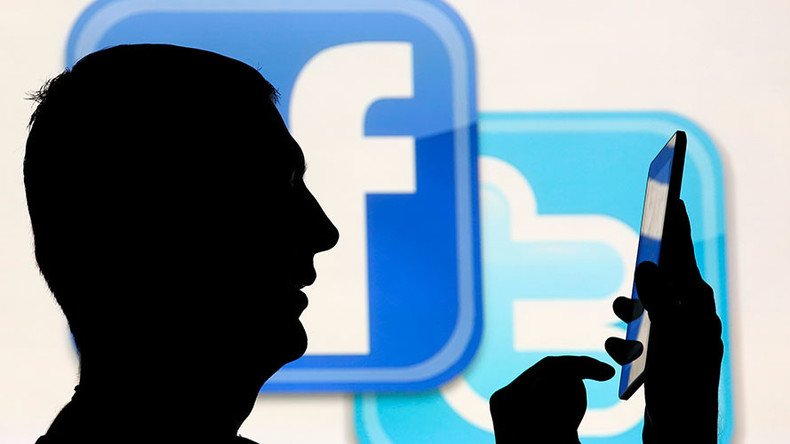 Democratic and Republican senators are seeking to put restrictions on political ads on social media similar to those rules for ads on TV and radio. The new bill was introduced ahead of a congressional hearing with social media representatives.
A bipartisan Senate bill, the Honest Ads Act, would make political ads on social media subject to the same transparency and disclosure laws as TV and radio ads. Under Federal Election Commission regulations, radio and television ads have to disclose 'who' is buying political ads.
Facebook expressed support for the Honest Ads bill, stating it stood with lawmakers in their effort "to achieve transparency in political advertising."
A Twitter spokeswoman told CNET"we look forward to engaging with Congress and the FEC on these issues."
The bill is sponsored by Democratic Senators Mark Warner (Virginia), who is also Vice-Chair of the Senate Intelligence Committee, and Amy Klobuchar (Minnesota); and co-sponsored by its first Republican Senator, John McCain (Arizona), would force social media companies such as Facebook and Twitter to disclose who is buying political ads on their platforms.
In an announcement from Warner's office, this law would "help prevent foreign actors from influencing our elections by ensuring that political ads sold online are covered by the same rules as ads sold on TV, radio, and satellite."
A draft seeking support for the Honest Ads Act would amend the Bipartisan Campaign Reform Act of 2002 to include paid internet and digital advertisements electioneering communication.
Digital platforms with over 1 million users would be required "to maintain a public file of all electioneering communications purchased by a person or group who spends more than $10,000 aggregate for online political advertisements."
The attention focused on the bill took on more urgency when Facebook revealed in October during a hearing with the Senate Intelligence Committee, chaired by Senator Richard Burr (R-North Carolina) and Ranking Member Senator Warner, that a foreign entity purchased $100,000 worth of ads around the time of the 2016 election. Those ads were never shared with the public.
During a press conference on October 4 into the progress of its investigation, which was begun in January over the allegation the "Russians" had meddled with the presidential election, the committee chair admitted it had "hit a wall."
"If you look solely at the social media advertising that we have seen, there's no way you could look at that and say that was to help the right side of the ideological side and not the left, or vice versa. They were indiscriminate," Senator Burr said, somewhat contradicting the US intelligence community's assessment that Moscow tried to help President Donald Trump get elected.
"The committee continues to look into all evidence to see if there was any hint of collusion," Burr said referring to allegations that the Trump campaign worked together with Moscow. "Now, I'm not even going to discuss initial findings because we haven't any."
On the same day, Facebook said half the advertisements, "allegedly operated from Russia" appeared on user's pages actually after the 2016 US election, and that nobody saw one-quarter of the ads bought by "inauthentic accounts."
"44% of total ad impressions [number of times ads were displayed] were before the US election on November 8, 2016; 56% were after the election," the social media giant stated on Monday as it published some "facts" about "Russian ads."
However, over "25% of the ads were never shown to anyone," the Monday 'factsheet' says, adding the posts have reached some 10 million users.
Moscow has repeatedly denied interfering in the 2016 US presidential election.
President Donald Trump has repeatedly said the Russia story is a "total fabrication," serving as an excuse for Democrats for the "greatest loss in the history of American politics."
On Monday, Facebook's VP for Global Public Policy said in a blog post that the company had introduced new measures that will enable a user to see not only what page or account is advertising to them directly but also what other ads the page is running for other users. Plus adding 1,000 extra staff to find and remove "improper" ads. They will also require more thorough documentation from advertisers to confirm the business or organization they represent before they can buy ads.
Facebook said it would cooperate with the US government and release any information that Congress asks for.
Lawyers for Facebook and Twitter are set to testify in a hearing before the Senate Intelligence Committee on November 1, the two social media giants confirmed Thursday. The social media companies are facing government pressure over claims that "Russian" advertising somehow affected the outcome of the 2016 US presidential election.
You can share this story on social media: