Boston man guilty of ISIS-inspired plot to behead conservative blogger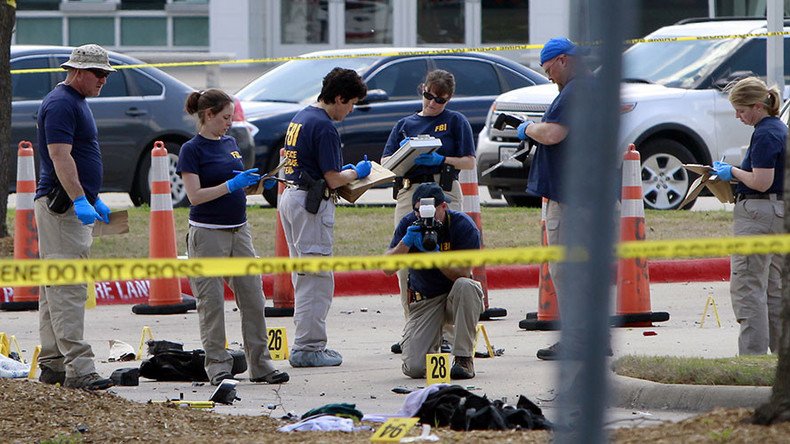 A federal jury has found a Boston man guilty of conspiracy to commit terrorism and of supporting the Islamic State over a 2015 plot to behead conservative blogger Pamela Geller.
On Wednesday, jurors found David Wright guilty of five criminal charges, including planning to behead Geller. He could face up to life in prison.
BREAKING: Massachusetts man convicted in plot to behead conservative blogger Pamela Gellar over Prophet Muhammad cartoon contest.

— The Associated Press (@AP) October 18, 2017
The plot was hatched when Wright, his uncle Usamaah Abdullah Rahim and Nicolas Rovinski became upset over Geller organizing a "Draw Mohammed" contest in Garland, Texas in 2015.
Wright, 28, Rahim and Rovinski brought knives and planned to travel to New York to kill Geller. That plan fell apart in June 2015, when Rahim said he had lost patience and planned to attack police in Boston instead.
As the group was already under law enforcement surveillance, this conversation was overheard. When police confronted Rahim, he pulled a knife and was shot dead by officers.
The US government argued Wright was a "sophisticated recruiter," and "manipulated people, including his own uncle, into believing that they needed to join ISIS and kill Americans."
Prosecutors also argued that Wright's uncle received directions about the plan to kill Geller from Junaid Hussain, an Islamic State (IS, formerly ISIS/ISIL) group member and hacker who was later killed in an airstrike in Syria.
Rovinski pleaded guilty last year to conspiracy charges and faces 15 to 22 years in prison. He testified against Wright, telling jurors that Wright said Geller "deserved to be beheaded," because she insulted Mohammad.
Wright, who took the rare step of testifying and cried on the witness stand when he spoke of his uncle, insisted that he didn't think Rahim was serious about the attack.
He testified that he used IS propaganda to get attention, was just "playing a role" and never wanted to commit violence, according to the Boston Herald.
"They weren't planning on arresting Wright until Usamaah Rahim did something," defense attorney Jessica Hedges said, according to Reuters. "What the government has done in this case over and over is exploit the fear that ISIS inspires."
Geller is the founder of American Freedom Defense Initiative, a Houston-based group critical of Islam that attracted attention in 2015 with a series of controversial ads on public buses. Geller has said that her Texas event and the ad campaigns are a demonstration of free speech rights protected by the First Amendment of the US Constitution.
In May 2015, two men attempted to attack the "Draw Mohammad" exhibition in Garland, Texas. Shortly before the event's conclusion, they entered the venue with assault rifles, shooting a security officer in the leg before getting killed by return fire.
Federal investigators traced the gunmen back to Abdul Malik Abdul Kareem, 43, of Arizona, who was indicted on conspiracy and weapons charges as well as lying to investigators and supporting the assault on the exhibition. He was sentenced to 30 years in prison.

You can share this story on social media: