California forces pet stores to sell rescue animals with groundbreaking legislation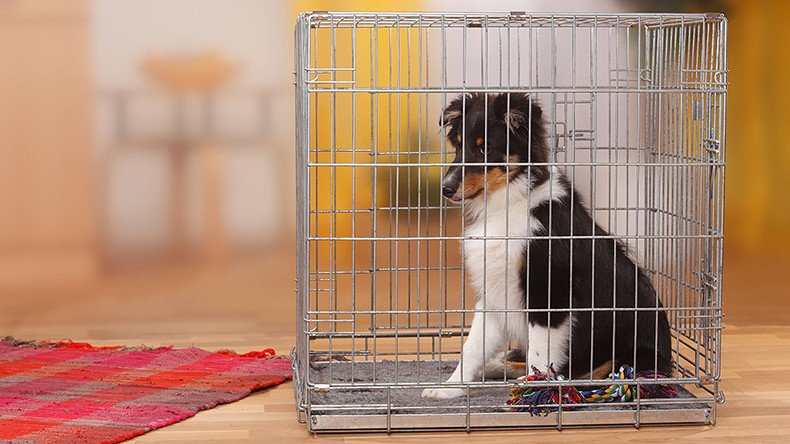 California has passed legislation making it the first state to require pet stores to sell rescue animals.
Governor Jerry Brown signed bill Assembly Bill 485 into law on Friday, forcing animal stores to transition to selling rescue animals starting in 2019.
Animals like cats, dogs and rabbits must come from shelters or adoption centers in a bid to stamp out mass breeding of animals in so-called "puppy mills."
"This is a big win for our four-legged friends, of course, but also for California taxpayers who spend more than $250 million annually to house and euthanize animals in our shelters," Democratic assemblyman and co-author of the bill, Patrick O'Donnell, said in a statement.
Not everyone has a wag in their tail over the new bill, however. The American Kennel Club and the California Retailers Association voiced their displeasure at the measure.
"AB 485 blocks all of California's pet lovers from having access to professional, licensed, and ethical commercial breeders," Sheila Goffe of the Kennel Club said in a statement. "This is not good for Californians or their companion animals."
A number of local California jurisdictions have already enacted similar bans on commercially bred animals in pet stores.
READ MORE: Real life mutant turtle with 2 heads & 6 legs found in Chinese pet shop (VIDEO)
Animals bred in commercial puppy mills can be genetically damaged and conditions can be overcrowded and unsanitary, the American Society for the Prevention of Cruelty to Animals reports.
Female dogs are bred with little break in between birthing litters, and puppies are taken from their mothers at a young age.
You can share this story on social media: