US nuke sub arrives in South Korean port amid tensions on peninsula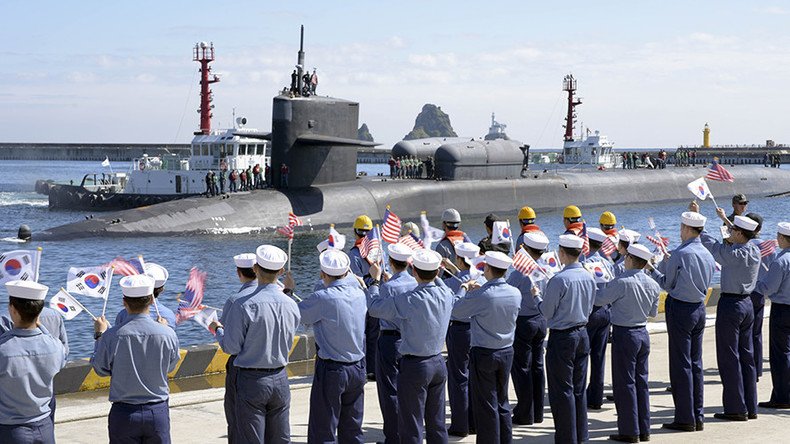 The USS 'Michigan', a nuclear-powered ballistic missile submarine, has arrived in the South Korean port of Busan, US military have said. The arrival one of the largest subs in the world comes amid growing tensions on the Korean peninsula.
"The Ohio-class guided-missile submarine USS 'Michigan' [SSGN 727] arrived in Busan, October 13, for a routine visit during a regularly scheduled deployment to the Western Pacific," the US Pacific Fleet said in a statement.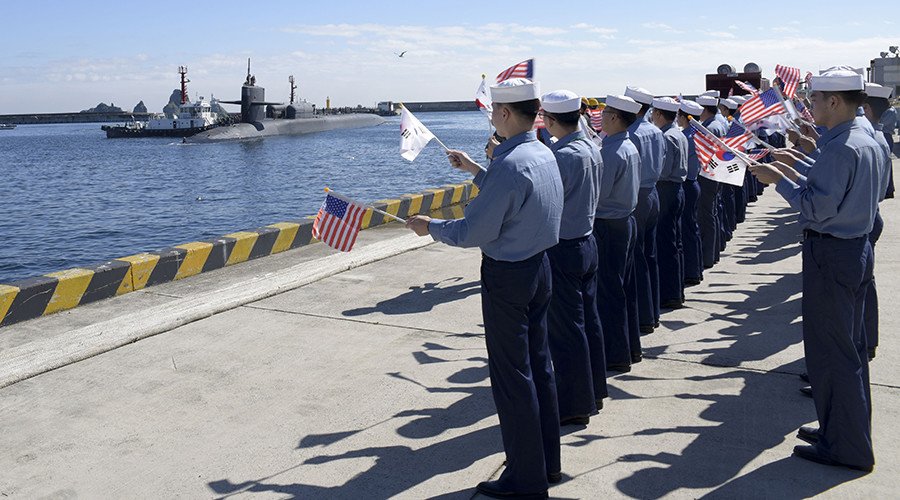 According to US military data, the Ohio-class submarines are armed with "tactical missiles and equipped with superior communications capabilities." These submarines are able to launch an "unprecedented strike" from a "stealthy, clandestine platform," it adds.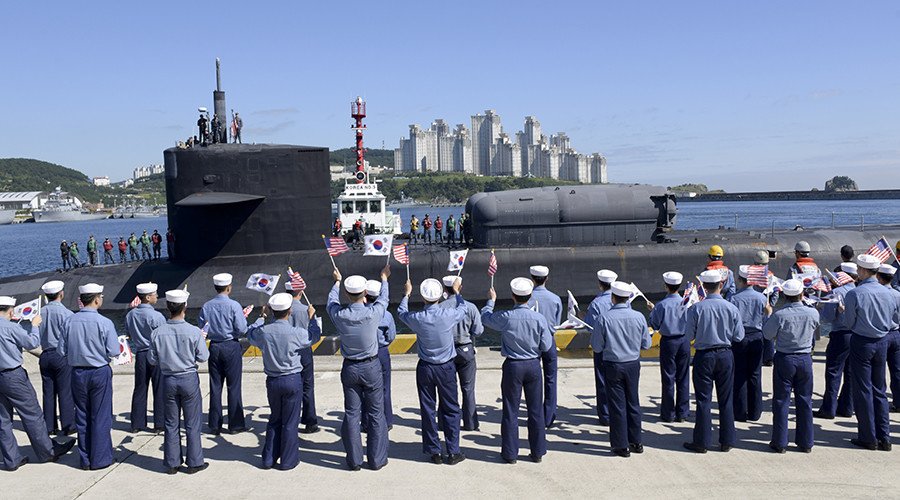 These submarines are capable of "launching missile strikes and supporting Special Operation Forces (SOF) missions," military authorities said, adding that the USS 'Michigan' is "one of the largest submarines in the world."
The sub is homeported in Bremerton, Washington and is forward deployed from Guam, a US island territory in the Western Pacific, some 2,800 km from Busan.
READ MORE: US warship approaches Korean Peninsula for drills with South Korea
Earlier in October, South Korean media reported that the USS 'Ronald Reagan' was in the South China Sea on its way to the shores of South Korea with nearly 80 aircraft onboard.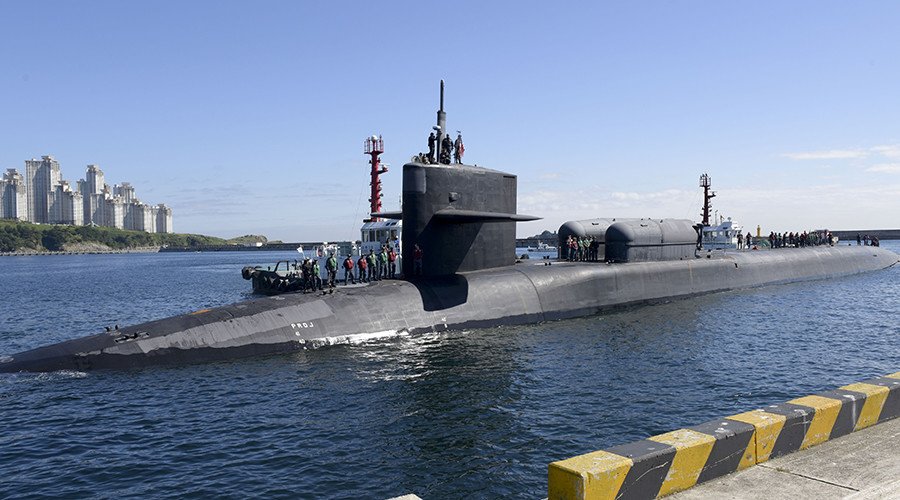 The US sent the warship to their ally for military drills that are scheduled to take place around October 20.
Washington and Seoul will reportedly conduct anti-submarine warfare training, as well as a joint exercise to detect, track, and intercept ballistic missiles.
You can share this story on social media: