2 dead, several injured after mass prison break attempt in N. Carolina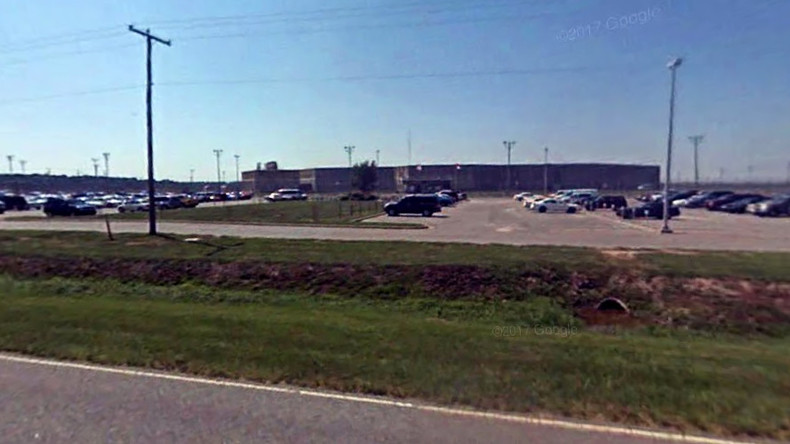 Multiple fires set in an attempted mass escape from North Carolina's Pasquotank Correctional Institute in North Carolina have resulted in two deaths, according to the sheriff's department. Nearby schools were placed on lockdown as a precaution.
The Pasquotank County Sheriff's Department has confirmed two deaths in connection to the attempted prison break, WAVY reported. The people who were killed worked at the "high security" prison, according to the North Carolina Department of Safety (DPS).
Senatra Health has confirmed that it hospitalized 10 patients, but has not commented on their conditions.
Officials made three counts of the prison's inmate population, determining no escape attempt was successful after all prisoners were accounted for.
DPS confirmed via Twitter at about 4:00pm local time Thursday that fires were set in a sewing plant in an attempted escape from the "high security" prison in Elizabeth City on Thursday.
By 5:20pm, those fires had been extinguished, and while the prison remained on lockdown, the situation was "under control," DPS tweeted.
Northside Elementary, Elizabeth City Middle School and Pasquotank County High School were all placed on lockdown around 3:45pm local time, according to the Elizabeth City-Pasquotank Public Schools district (ESPPS).
Pasquotank CI is currently under lockdown. Fires extinguished. Situation under control.

— NC Public Safety (@NCPublicSafety) October 12, 2017
An hour later, the lockdown order was lifted. However, extra precautions were still being taken to securely transport students home.
Buses on after school routes, with students on board, were ordered to turn back around and return to the schools, "due to the potential of inmates being in the area," the ECPPS said on its Facebook page.
Pasquotank Correctional Institute is an all-male prison, with an inmate capacity of 896 and a staff of 410. DPS reported 729 inmates were in the prison on Thursday.
Six patients involved with the incident are being treated at the Sentara Albemarle Medical Center, a spokesperson told WTKR.
Democratic Governor Roy Cooper expressed gratitude for the service of the prison employees who were killed, and he offered his condolences to those impacted by the "tragic loss."
"Those who work in our prisons do a difficult and demanding job that is critical to our safety," Cooper said Thursday night.
Elizabeth City is a community of some 18,000 residents in northeastern North Carolina, located on the Pasquotank River.