One of last WWII Navajo code talkers dies aged 94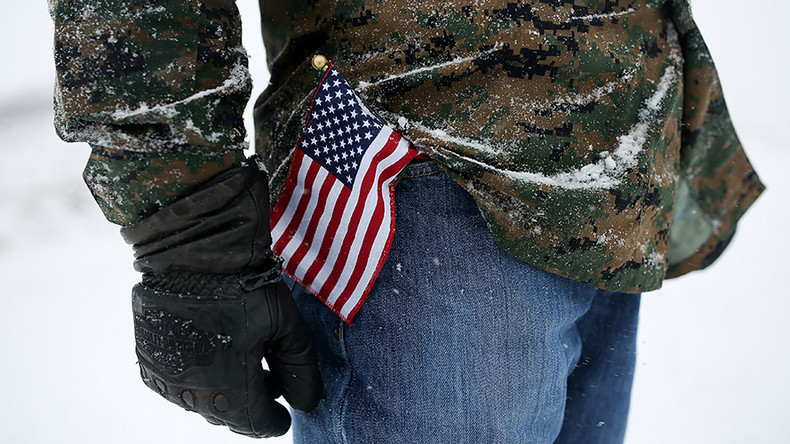 The code talkers used obscure languages to render tactical messages incomprehensible to Japanese forces during World War II.
David Patterson Sr died on Sunday in New Mexico, from pneumonia and complications arising from a fall, Navajo Nation officials have said.
"The members of the Navajo Nation Council send their condolences and prayers to the Family of Navajo Code Talker David Earl Patterson Sr., who was a great example for all of the people of the Navajo Nation through his honorable service in the U.S.Marine Corps, and the entire Navajo Nation," speaker LoRenzo Bates wrote in a press release.
US Senator John McCain also tweeted that he was "saddened" by Patterson's death.
Patterson was part of a roughly 400-strong group of Navajo speakers used during the war. Their spoken code is said to be the only such code never deciphered. The code talkers, also called wind talkers, were vital to the success of US missions in the Pacific during the war.
All of the more than 800 messages sent by the Navajo were, according to the CIA, "transmitted without error."
"The Code Talkers successfully translated, transmitted and re-translated a test message in two and a half minutes. Without using the Navajo code, it could take hours for a soldier to complete the same task," the agency added.
Code talkers took part in every assault undertaken by the Marines in the Pacific from 1942 to 1945. Patterson enlisted in the Marines in 1943 and served at a number of engagements with the Japanese, including Iwo Jima and Saipan.
He was honorably discharged in 1945 and received the congressional silver medal in 2001.
READ MORE: No country for Native Americans: The centuries of abuse
World War II wasn't the first time a Native American language was used to create a code. During the Great War, the Choctaw language had likewise been used to transmit secret tactical messages.