Texas Tech police officer shot & killed, gunman in custody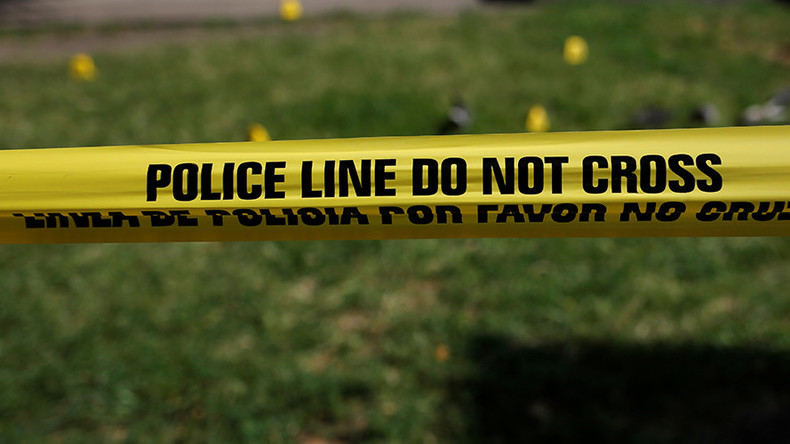 A campus police officer was shot in the head and killed at Texas Tech police headquarters on Monday. The campus was on lockdown for about an hour as SWAT officers arrived on the scene and managed to arrest the suspect.
"A shooting has been reported at the Texas Tech Police Department. At this time, the shooter is still at large. The campus is on lockdown. Take shelter in a safe location," Texas Tech University said in its initial emergency notice.
The shooting happened at around 8pm Central time on Monday night. The Texas Tech campus as well as its neighboring University Medical Center were on lockdown until after 9:30pm.
A SWAT team has responded to support clearing buildings.
Texas Tech Police were searching for Texas Tech freshman student Hollis A. Daniels, 19, in connection with the shooting. A suspect was reported to be driving a silver 2001 BMW SUV.
Earlier in the day, officers performed a welfare check on a student and found evidence of drugs and drug paraphernalia, a police spokesman said Monday night. Officers then brought the student to the police station for a standard debriefing. At this time, the suspect pulled out his gun and shot the officer in the head. The suspect then fled on foot.
By 9:20pm local time, the TTU campus was still in lockdown, and the suspect was still at-large.
By 9:30pm local time, it was reported that a suspected gunman was in custody.
The suspect has been arrested, and is currently in custody at Jones AT&T stadium on the Texas Tech campus, according to police officials, WTVM reported.
A gun was recovered in connection with the shooting, police officials stated, according to KCBD. It is not yet known whether the weapon belonged to the officer or the suspect.
Daniels was arrested outside on the east side of Jones AT&T Stadium, KLBK reported.
A Texas Tech officer was able to tackle the suspected shooter as he fled the scene, and the Lubbock Police Department (LPD) officers were close behind and assisted the officer, according to LPD.
Texas Governor Greg Abbott has issued a statement on Monday night's fatal shooting on the Texas Tech campus, offering his condolences and stating that he "mobilized the Texas Department of Public Safety to offer any assistance to the Lubbock Police Department."