Florida under state of emergency as deadly Tropical Storm Nate rolls in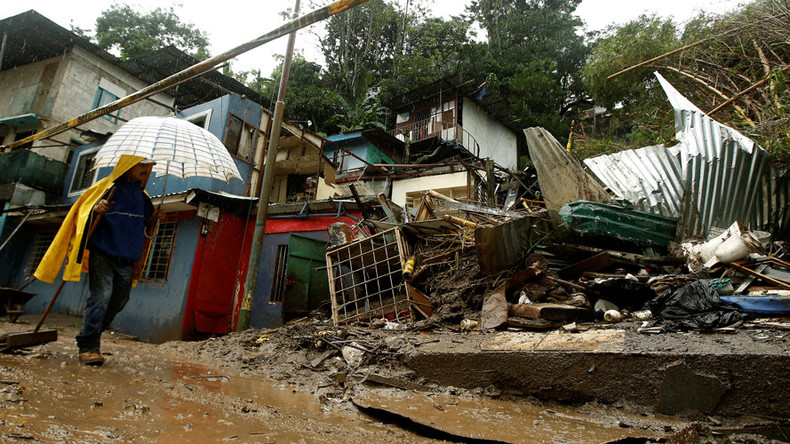 Tropical Storm Nate, which has killed some 22 people in Central America, has prompted Florida Governor Rick Scott to issue an executive order declaring a state of emergency in 29 counties. The state is still reeling from a slew of recent intense storms.
On Thursday, the Republican governor issued the order to make sure local governments have enough time, resources and flexibility to prepare for the storm, which is set to strike the Gulf Coast on the weekend.
"Tropical Storm Nate is headed north toward our state and Florida must be prepared. I have continued to be briefed by the Florida Division of Emergency Management on Tropical Storm Nate and while current forecast models have the storm's center west of Florida, we must be vigilant and get prepared," Scott said in the written statement.
The governor also stated that the declaration will help to ensure the safe transportation of assets and supplies to areas that may get hit by Nate.
The Florida National Guard said it has 7,000 members available if they are needed.
The center of the storm moved over the eastern part of Honduras on Thursday, and has been blamed for at least 22 deaths across Central America so far. Nate could now potentially make landfall as a hurricane on the Gulf Coast this weekend.
The 2017 Atlantic hurricane season runs from June 1 to November 30, as the US and its territories have already been severely ravaged by several storms.
Read more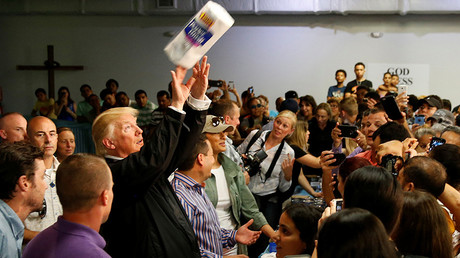 Hurricane Maria is the other most recent storm, bringing the US territory of Puerto Rico to its knees last month. The mayor of San Juan, Puerto Rico, Carmen Yulin Cruz, says that the territory still needs a lot of help in many different areas.
President Donald Trump lamented the pressures for aid laid on the US from the island territory.
"I hate to tell you Puerto Rico, but you've thrown our budget out of whack – because we have spent a lot of money on Puerto Rico. And that's fine, we've saved a lot of lives," Trump said.
It remains to be seen whether Florida will call on the feds, but FEMA has already responded to three major hurricanes this year.
After Hurricane Maria hit Puerto Rico, the commonwealth and the Virgin Islands have had fewer FEMA personnel to help them, according to the agency.
Thousands of cargo containers filled with supplies are sitting on docks on the island while people remain hungry and thirsty. The shipping company handling the transportation says this is happening because, among other things, diesel fuel is in short supply.
Acting Homeland Security Secretary Elaine Duke says her department has been working on correcting the problem. She stated that aid has since been distributed by airdrops, due to poor roads and overall destruction left in the wake of Maria.
"It is a humanitarian crisis," Cruz said, according to PBS. "People are desperate for food, for water, for gas, for diesel in order to keep equipment that is necessary for people that are plugged into a respirator or an oxygen tank in order to survive. Our dialysis and cancer patients haven't been able to get most of their treatments on time, which is, of course, life-threatening."
She did, however, say that lawmakers from several US states, including the mayors of Boston and Chicago, have reached out to offer their help following Maria.
Sixteen people have died so far in the territory, and 95 percent of the island's electrical grid remains down.
In late August, Hurricane Harvey made landfall between Port Aransas and Port O'Connor, Texas. It carried winds of up to 130 mph. It was the first Category 4 storm with 130 mph winds, to make landfall in the US since Hurricane Charley in 2004.
The storm caused extreme flooding and led to a total of 57 deaths. Harvey brought 51 inches of rain, and set the record for total rainfall accumulation from a tropical cyclone in the continental US.
On September 10, Hurricane Irma made a direct hit on the Florida Keys as a Category 4 storm. The storm was the strongest to hit Florida since Hurricane Andrew in 1992, and caused a total of 26 deaths.