Senate found 'zero' evidence of Trump-Russia collusion, time to do 'other things' – White House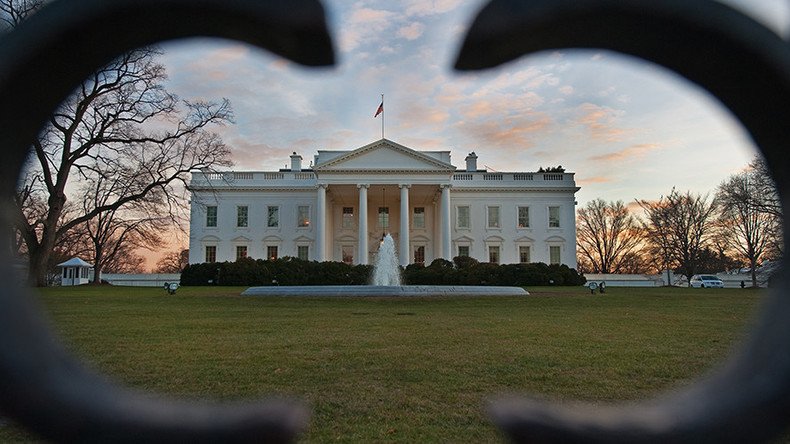 The Senate Intelligence Committee has not found any evidence of collusion between President Donald Trump and the Russian government, the White House said, adding that Americans want Congress and the media to finally focus on more important things.
Not only is the president frustrated over allegations that Trump enlisted Moscow to help win the 2016 presidential election, but so are the American people, White House spokeswoman Sarah Huckabee Sanders said the day after the Senate Intelligence Committee updated reporters about its months-long investigation into Russia's alleged interference in the US election.
"The Senate intel committee told us yesterday that after nearly nine months of investigating… it found literally zero evidence of collusion between the Trump campaign and Russia. I think the American people would like them to focus on some other things," Sanders stated.
The spokeswoman also took the media to task, saying only five percent of their coverage has been positive toward the president and his administration.
"You have the stock market and economic confidence at an all-time high, ISIS is on the run, unemployment is at the lowest it's been in 17 years... we're fixing the VA for our [veterans]. And you've only found 5 percent of your time to focus on those big issues. Frankly, those are the issues most Americans care about, not a lot of the things that you cover. Not a lot of the petty palace intrigues that you spend your time on," Sanders said, addressing reporters at a White House briefing.
On Wednesday, the Senate Intelligence Committee said that it has yet to come up with any "findings" on Russia's alleged meddling in the 2016 US presidential election.
The committee, however, said it "trusts the conclusions" of the assessment published by the leading US intelligence agencies in the last days of the Obama administration, which claimed that Russia interfered in the election to help Donald Trump, but it has yet to publish the results of its own investigation, according to committee chair Richard Burr (R-North Carolina).
"We will come out with a finding at some point, and a recommendation of the changes we need to make," the North Carolina senator said.
"The committee continues to look into all evidence to see if there was any hint of collusion," Burr stated. "Now, I'm not even going to discuss initial findings because we haven't any."
Trump said the Russia story is a "total fabrication, serving as an excuse for Democrats for the "greatest loss in the history of American politics."
Moscow has repeatedly denied interfering in the 2016 election.
You can share this story on social media: