72% of Americans believe robots will take jobs in major industries – study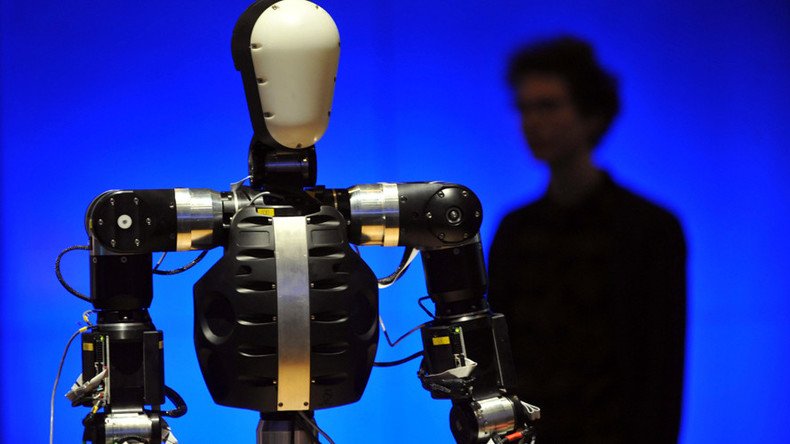 Most Americans fear robots taking jobs in industries such as construction and software development, but almost no-one seems to think their job is under threat.
That's according to the latest survey from Pew Research, the non-partisan US think tank, that found almost a third of more than 4,000 respondents were unconcerned by the rise of automation, with 72 percent taking a more negative view.
Amazingly, only 30 percent of those surveyed believe their jobs are in jeopardy from the apparently relentless rise of the machines.
READ MORE: Racist & sexist AI bots could deny you job, insurance & loans – tech experts
"Workers in certain industries (such as hospitality and service, or retail) are more likely to view their jobs as being at risk compared with those in others (such as education)," the report read.
"But across a range of occupations, majorities of workers anticipate that their jobs or professions will not be impacted by automation to a significant degree."
The survey also revealed that 67 percent of people are worried about algorithms that can make hiring decisions without the involvement of a human supervisor.
There is, too, an even split between those who welcome self-driving cars and those who don't.
The Pew poll comes amid a period of intense focus on the future of the jobs market in the US and around the world.
In August, research into machine learning revealed that programs are mimicking society's inequality by discriminating against women and ethnic minorities.
"This is beginning to come up a lot in areas like shortlisting people for jobs, insurance, loans – all those things," Noel Sharkey, co-director of the Foundation for Responsible Robotics, told the BBC's Today program at the time.
READ MORE: Apple, Tesla seek California rule changes for self-driving cars
Self-driving technology would appear to be the biggest threat to US jobs.
According to the American Trucker Association, there are 3.5 million professional truck drivers in the US, and an additional 5.2 million who benefit from the industry who don't drive trucks.
There are also an estimated 1 million people reportedly employed as taxi, Uber, school bus and transit bus drivers across the US.
You can share this story on social media: