Vandals hit monument to Confederate General Stonewall Jackson in Virginia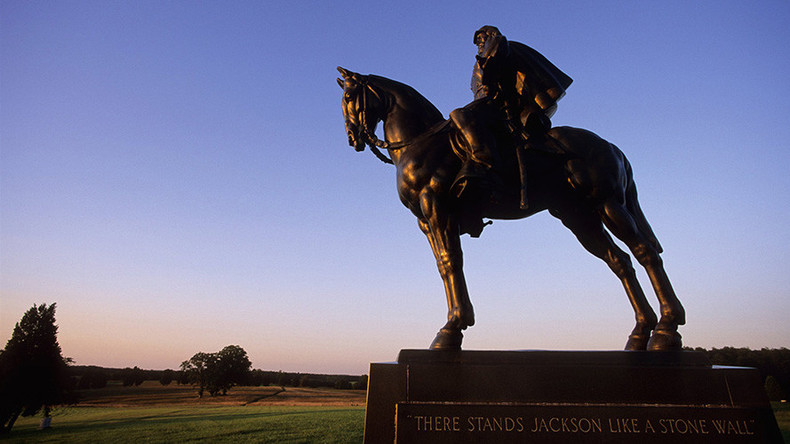 A monument to Confederate General Thomas J. "Stonewall" Jackson on the Manassas National Battlefield Park was vandalized with white paint, adding to the list of defaced statues this year.
The monument to Jackson was allegedly defaced overnight, as it was discovered at 6:30am Wednesday. The perpetrator or perpetrators poured "a large quantity of white paint" on three of the statues' four sides on the base. Then, the word "Dead!!!" was spray painted in gold over the white paint, according to the National Park Service, DCist reported.
Read more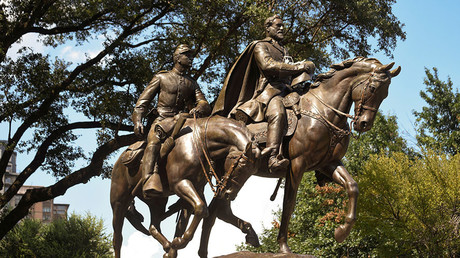 Experts in the field of preservation have already begun to remove the paint. The NPS, says it is still working through ideas related to the best way to remove any remaining oils, paint or other damage to the statue.
Earlier, the NPS stated that their policy is not to remove a monument or memorial from federally owned land unless specifically directed by Congress "even when they are deemed inaccurate or incompatible with prevailing present-day values."
The statue was placed at this particular battlefield in Virginia due to the fact that Jackson received his nickname, "Stonewall," there during the First Battle of Manassas in 1861, the NPS reported.
The monument debuted in 1940, during the time of Jim Crow, and followed a trend of Confederate memorials being erected in the first two decades of the 20th century. Manassas National Battlefield Park was the site of two important battles during the Civil War. One battle occurred in 1861 when armies from the north and south "clashed for the first time," and another in 1862, when "Confederates won a solid victory," according to the NPS.
The issue of whether or not to remove Confederate monuments has plagued the state of Virginia this year. The discussion came into focus in August, after the city of Charlottesville was the site of a violent demonstration, which included a white nationalist group that organized a rally to save a statue to Confederate General Robert E. Lee. The statue of Lee had been scheduled to be removed from a public park in the city.
READ MORE: Dallas removes Confederate statue dedicated by FDR
Violence subsequently broke out at the rally between those who supported the monument to Lee and counter-protesters, who wanted it removed. One person was killed as a result of the day's events.
Since the rally, many states have removed Confederate monuments in 2017, including: Louisiana, Maryland, Georgia and Texas.