3 American soldiers killed, 2 wounded in ambush in Niger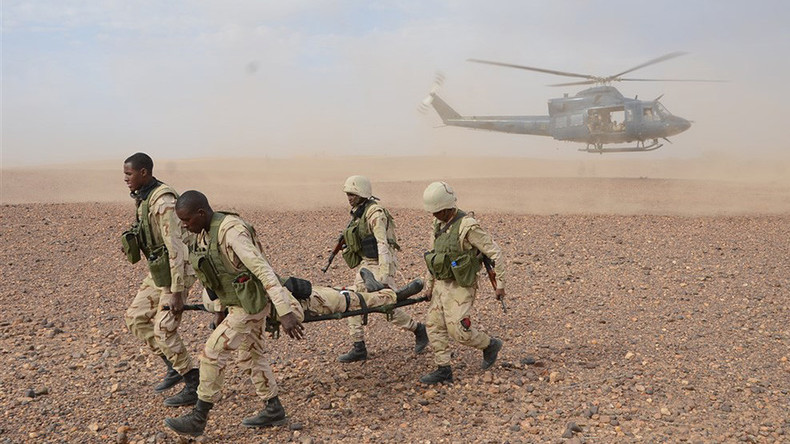 Three US Special Forces troops were killed and two wounded in an ambush while on a joint patrol with Nigerien forces in southwest Niger, US Africa Command confirmed in a statement.
"On Oct. 4, three (3) US service members and one partner nation member were killed while the US was providing advice and assistance to Nigerien security force counter-terror operations, approximately 200 km north of Niamey, in southwest Niger. Additionally, two US service members were injured and evacuated in stable condition to Landstuhl Regional Medical Center in Germany," the statement reads.
The names of the deceased soldiers have not yet been made public, as the families are being notified.
Three Army Green Berets were killed and two others were injured in the attack, which took place on the border with Mali, according to the New York Times.
The two wounded soldiers were described as being in "stable condition" and have been evacuated to Niamey, the capital of Niger, administration officials told CNN.
The Nigerien government said that five of their soldiers were also killed, according to Sputnik News.
White House Chief of Staff John Kelly briefed President Donald Trump on the attack, according to Reuters.
US troops were advising and assisting local forces when they came under attack.
"US forces are in Niger to provide training and security assistance to the Nigerien Armed Forces, including support for intelligence, surveillance and reconnaissance efforts, in their efforts to target violent extremist organizations in the region," Falvo told RT America.
The attackers came across the border from Mali, where terrorist groups affiliated with Boko Haram and Al Qaeda have maintained a presence, a Niger diplomatic source told Reuters.
You can share this story on social media: