2 guns found in Las Vegas shooter's hotel room shown in newly-released images (PHOTOS)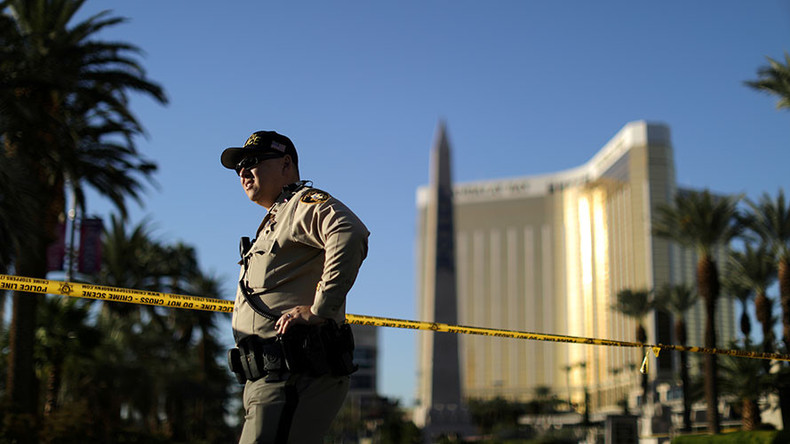 A US media outlet has obtained exclusive photos of two of the 23 guns found in the hotel room of Las Vegas shooter Stephen Paddock. One of the rifles shown has a telescopic sight and a bipod.
The images, obtained by WFXT (Fox25 Boston) news reporter Jacqui Henrich early Tuesday, show the rifles on the floor of Paddock's hotel room at Mandalay Bay, surrounded by dozens of empty cartridges.
Another photo shows a weapon fitted with a bipod and a telescopic sight. Next to it on the floor is a hammer, which is believed to have been used to break the windows of the 32nd floor hotel room Paddock used as a perch to open fire on a crowd of 20,000 attending a country music festival.
A total of 23 firearms, including semi-automatic rifles, were found in Paddock's hotel room, according to Las Vegas police. An additional 19 guns were found during a search of his home, along with thousands of rounds of ammunition.
Paddock killed 59 people and injured 527 others after opening fire on 22,000 concert-goers at the Route 91 Harvest country music festival on Sunday night.
The 64-year-old killed himself as authorities entered his room.