Las Vegas shooting could change security protocols – former FBI agent
Published time: 3 Oct, 2017 13:31
Edited time: 4 Oct, 2017 14:26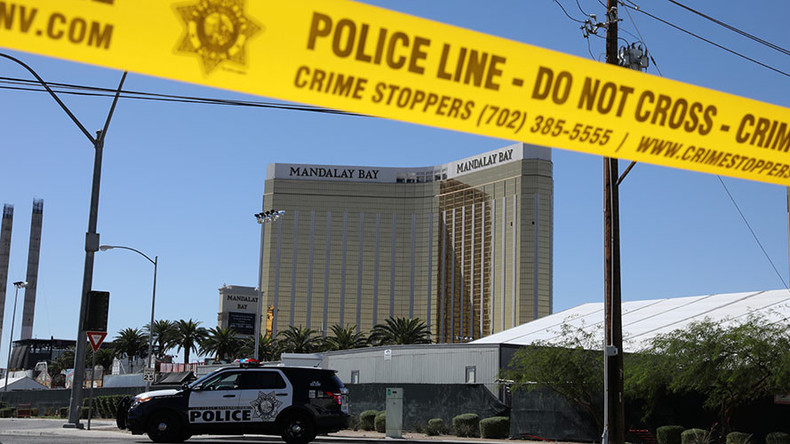 After the US experienced the worst mass shooting in its modern history, experts have told RT that security protocols may be changed to prevent future attacks. However, they say these measures might not be enough to stop lone wolf attacks.
Some experts say that security protocols will change after 64-year-old Stephen Paddock opened fire on more than 22,000 concert-goers at the Route 91 Harvest Music Festival in Las Vegas, killing 59 and sending hundreds to the hospital. Many have speculated as to whether more could have been done to prevent the attack.
READ MORE: Deadliest US shooting: 59 killed, and 527 injured at Las Vegas music fest
Former FBI agent James Conway told RT that the attack may cause the US to create security protocols similar to those in other countries.
"We may see some protocol changes here down the road in Las Vegas," Conway told RT. "We may see more security and a screening of bags as I have seen in Europe and in the Middle East and in Africa."
Former Pentagon officer Michael Maloof said that 64-year-old Stephen Paddock was able to get more than a dozen guns into the hotel because of the "minimum security" it had in place.
Maloof said that the security measures in the US are much more relaxed than in Europe, "where you have magnetometers, and you have people running wands all over you as you enter a hotel."
He added that those measures do not "seem to exist in hotels far removed from where there's been other activities such as terrorism attacks."
However, former MI5 intelligence officer Annie Machon told RT that "trying to militate against a lone shooter is incredibly difficult," but added that highlighting individuals with mental health issues or those who are at risk of "flipping" could be a better way to prevent such attacks.
She added that if an individual wants to commit an attack, "they will find a way to get the weaponry."
"There's no doubt about it," Machon said. "If there is a will, there will always be a way."
"There is no way we can eradicate this threat totally, but there are ways of controlling it and limiting it," Machon said.
Former government counter-extremism advisor Jahan Mahmood also said that the attack would reignite the debate on the right to bear arms in the US because the police "cannot keep an eye on everyone."