Unredacted Clinton emails to be reviewed in court, despite State Dept. resistance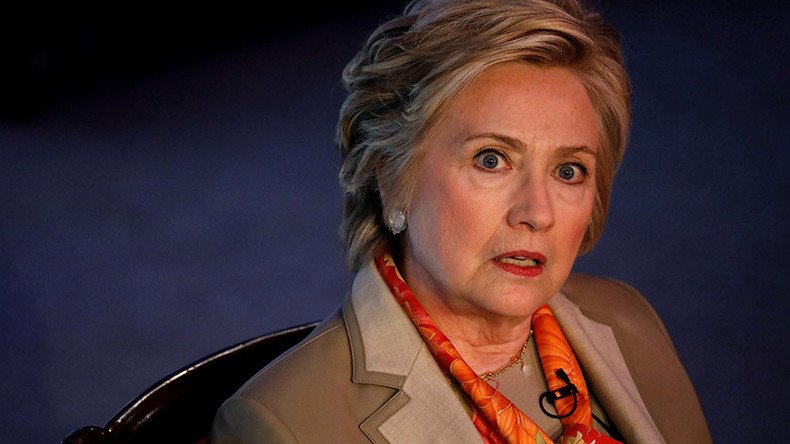 A federal judge has ordered a review of unredacted Hillary Clinton emails relating to her use of a private server while US Secretary of State. The State Department has also been ordered to argue why it shouldn't have to investigate the emails.
In a case brought by conservative watchdog, Judicial Watch, U.S. District Court Judge Colleen Kollar-Kotelly ordered the personal review of redacted material from emails "discussing Secretary of State Hillary Clinton's use of iPads and iPhones during her tenure at the State Department," Judicial Watch said.
Thirteen sealed documents must be presented to the court in their entirety for a video-recorded [private] review by November 6, Judge Kollar-Kotelly said, according to court documents.
The order stems from a lawsuit brought by Judicial Watch following the government's refusal to respond to a March 2015 Freedom Of Information Act (FOIA) request. The group has filed multiple FOIA requests and lawsuits in its investigation into Clinton's use of a private email server during her time as secretary of state.
According to a press release, Judicial Watch has requested, "All records of requests by former Secretary of State Hillary Rodham Clinton or her staff to the State Department Office Security Technology seeking approval for the use of an iPad or iPhone for official government business."
It also demands, "All communications within or between the Office of the Secretary of State, the Executive Secretariat, and the Office of the Secretary and the Office of Security Technology concerning, regarding, or related to the use of unauthorized electronic devices for official government business."
Judicial Watch argues the redactions should not be covered by deliberative process privilege (the principle that internal government processes are immune from FOIA requests) because there is a "government misconduct" exception.
"Given the difficulty of adjudicating the applicability of the government misconduct exception in the abstract—assuming such an exception exists at all—and the practical reality that this litigation has reduced to relatively small portions of thirteen documents, the Court shall order in camera review of the contested materials," Judge Kollar-Kotelly wrote.
The court order also details how Judicial Watch wants the State Department to "be required to conduct a supplemental search of certain additional emails allegedly recovered by the Federal Bureau of Investigation on October 28, 2016."
The State Department has said it's not required to search theses materials, as they "are not yet in State's possession, nor is there any indication when they will be."
According to Judge Kollar-Kotelly, "while it may be true" that the materials weren't in the Department's control at the time the FOIA request was made, "the Court cannot rely on Defendant's bald assertion to that effect in a legal brief."
The State Department has been ordered to present "an affidavit addressing the agency's control of these materials" by November 6.
"It is frankly outrageous that Secretary Tillerson and Attorney General Sessions allow their agencies to cover up for and defend Hillary Clinton's scandalous and potentially criminal conduct," Judicial Watch said in a statement. "JW will keep the battles up in court and will continue to educate Americans about the lack of action by these Trump agencies."
Kollar-Kotelly is a former presiding judge of the Foreign Intelligence Surveillance Court (FISA).
You can share this story on social media: