Los Angeles city hall evacuated after bomb threat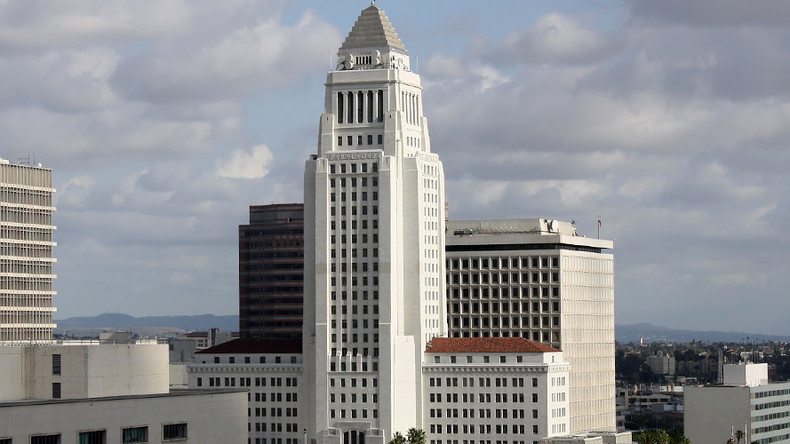 A "suspicious package" outside the city hall in downtown Los Angeles, California has prompted a major police response and the evacuation of city officials. After several hours, the object was deemed harmless.
The Los Angeles Police Department confirmed to RT America that they received a call about a suspicious package outside the south side of City Hall, sometime around 10:30 am local time (1830 GMT).
The LAPD bomb squad deployed a robot to the scene to remove the suspicious item, which seemed to be in the shape of a pipe.
City Hall was evacuated and several streets surrounding the building were shut down.
The all-clear was given shortly after 1 pm local time.