Trump says Facebook was 'always' against him as Senate summons social media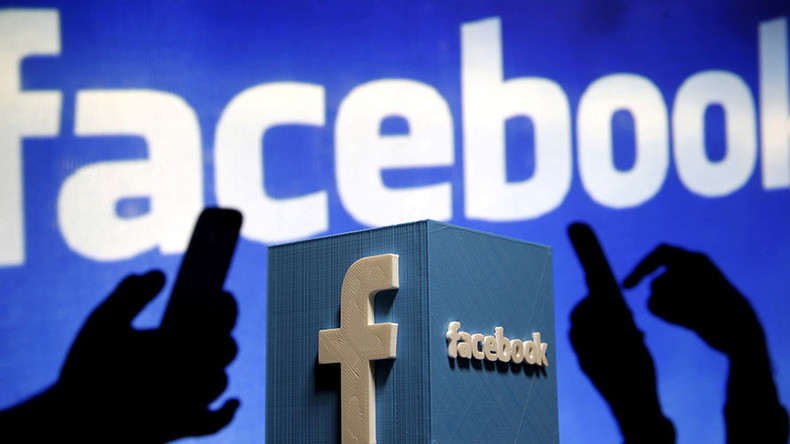 US President Donald Trump has rejected claims that Facebook ads got him elected, calling the social network part of the hostile mainstream media. Facebook, Twitter and Google have been summoned to testify before the US Senate Intelligence Committee.
In a tweet Wednesday, the president argued that Facebook was "always anti-Trump," marching in lockstep with major media outlets like the New York Times and the Washington Post to back his opponent Hillary Clinton during the campaign.
Facebook was always anti-Trump.The Networks were always anti-Trump hence,Fake News, @nytimes(apologized) & @WaPo were anti-Trump. Collusion?

— Donald J. Trump (@realDonaldTrump) September 27, 2017
Earlier this month, Facebook announced it had found $100,000 worth of ads connected to about 470 "inauthentic accounts and pages… likely operated out of Russia." This prompted sensationalist reports of Kremlin meddling in places like Twin Falls, Idaho.
The ads and accounts "appeared to focus on amplifying divisive social and political messages across the ideological spectrum," rather than referencing the election or a particular candidate, Facebook said.
On Tuesday, Congressional leaders sent a letter to Facebook, Google and Twitter, requesting the companies provide "any and all" information on whether Russia purchased any "anti-fracking or anti-fossil fuel" advertisements from January 2010 to the present. The social media companies were also asked to testify at a public hearing before the Senate Intelligence Committee, with a date yet to be determined.
Facebook said it was cooperating with Special Counsel Robert Mueller, who's leading an investigation into Russia's alleged interference in the US election as well as any possible collusion between the Trump campaign and the Russian government.
Trump has repeatedly called the investigation a "hoax" and a "witch hunt," insisting that he won because "the people were pro-Trump."
"The Russia hoax continues, now it's ads on Facebook. What about the totally biased and dishonest Media coverage in favor of Crooked Hillary?" Trump tweeted on September 22.
"The greatest influence over our election was the Fake News Media 'screaming' for Crooked Hillary Clinton," he added.
On Wednesday, the Washington Post was forced to retract its claim that former President Barack Obama had told the head of Facebook, Mark Zuckerberg, to tackle the alleged Russian election meddling. The retraction came after Facebook denied that such a conversation took place.
Zuckerberg responded to Trump's accusations on Wednesday, saying Facebook was "a platform for all ideas" and "a community for all people."
If Facebook influenced the election, he said, it was by getting two million people to register to vote and giving all politicians the ability to reach out to people directly. Campaigns spent "hundreds of millions" on online advertising, a "[thousand times] more than any problematic ads we've found," Zuckerberg said.
"We will do our part to defend against nation states attempting to spread misinformation and subvert elections. We'll keep working to ensure the integrity of free and fair elections around the world, and to ensure our community is a platform for all ideas and force for good in democracy," he concluded.
Facebook does not generate its own content, but it uses proprietary algorithms to determine what content users will see. Last year, a former Facebook employee claimed the company routinely suppressed news stories of interest to conservative readers from the social network's influential "trending" news section, according to an expose published by Gizmodo.
You can share this story on social media: