Brevity no longer the soul of twit: Twitter to double character limit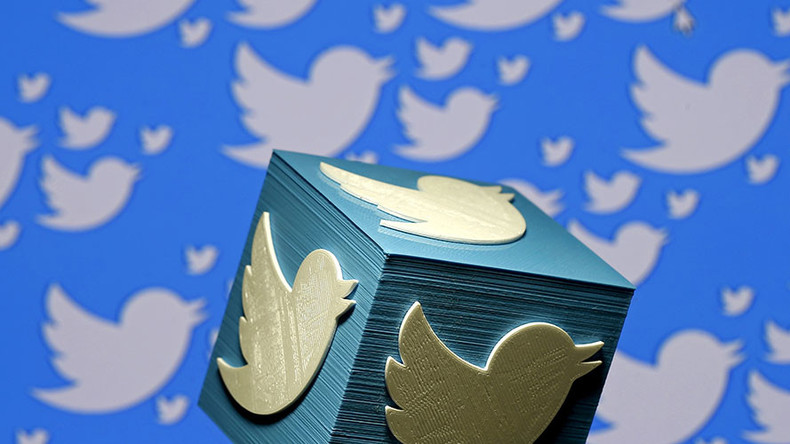 Twitter has started testing a new feature that would double the number of characters users can fit in a single post, from 140 to 280. However, the proposed expanded limit would only apply to users who tweet in certain languages.
For 11 years, the defining attribute of Twitter has always been its 140 character limit, but that all changed when Twitter co-founder and CEO Jack Dorsey posted the first tweet with 280 characters Tuesday.
This is a small change, but a big move for us. 140 was an arbitrary choice based on the 160 character SMS limit. Proud of how thoughtful the team has been in solving a real problem people have when trying to tweet. And at the same time maintaining our brevity, speed, and essence! https://t.co/TuHj51MsTu

— jack (@jack) September 26, 2017
Dorsey described the expanding character limit as "a small change, but a big move" for the company.
Since the beginning, Dorsey mused about expanding the character limit, tweeting in 2007 that: "some things can't be said in under 140 characters... especially after some champagne."
The creators of Twitter originally set the character limit in order to accommodate technology at the time. In the early 2000's, wireless carriers limited text-messaging services to 160 characters. Twitter reserved 20 characters for the username, leaving 140 characters for the post, which later became known as a tweet.
Originally, our constraint was 160 (limit of a text) minus username. But we noticed @biz got 1 more than @jack. For fairness, we chose 140. Now texts are unlimited. Also, we realize that 140 isn't fair—there are differences between languages. We're testing the limits. Hello 280!

— Biz Stone (@biz) September 26, 2017
The character limit was expanded in order to facilitate the use of Twitter in different languages, product manager Aliza Rosen explained. While 140 characters are more than enough for Japanese, Chinese, or Korean users, the limit is "a major cause of frustration" for those tweeting in English, Spanish, Portuguese or French, Rosen wrote.
"We want every person around the world to easily express themselves on Twitter, so we're doing something new: we're going to try out a longer limit, 280 characters, in languages impacted by cramming (which is all except Japanese, Chinese, and Korean)," Rosen wrote in a blog post Tuesday.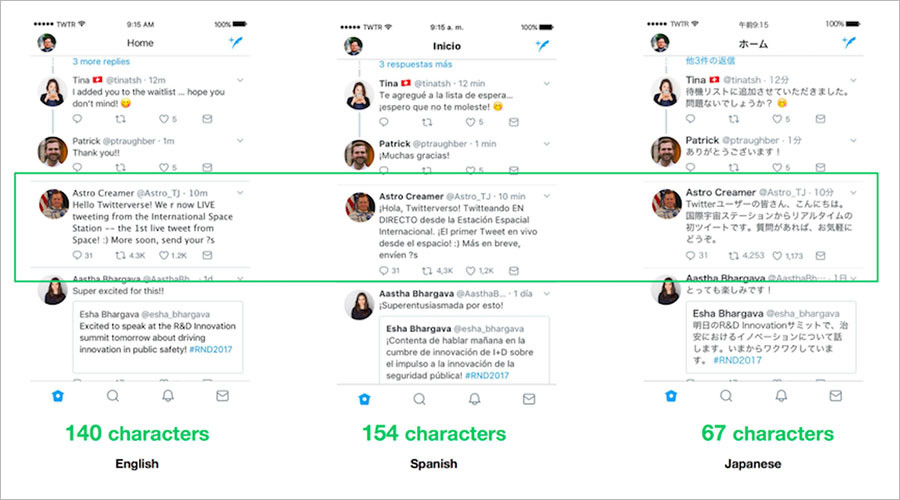 Only four tenths of a percent of Japanese tweets reach the limit 140 characters, while nine percent of tweets in English reach the character limit, Rosen noted.
The company will test the new character limit with "a small group of people" and gather data and feedback from users before deciding whether to launch the feature across the platform. No further details were made available.
Many Twitter users were upset about the decision, complaining that expanding the limit is unnecessary and makes the social media platform more like Facebook. That platform allows users to use 63,206 characters in a single post, according to Hubspot.
Other Twitter users expressed their disappointment that President Donald Trump will now be able to say more in his tweets.
Twitter tried to preemptively address the inevitable backlash in Rosen's blog, empathizing with users who have been tweeting for years and have acquired "an emotional attachment to 140 characters."
"Twitter is about brevity. It's what makes it such a great way to see what's happening. Tweets get right to the point with the information or thoughts that matter. That is something we will never change," Rosen wrote.
You can share this story on social media: