Stingray tracking of cellphones unconstitutional without a warrant – US court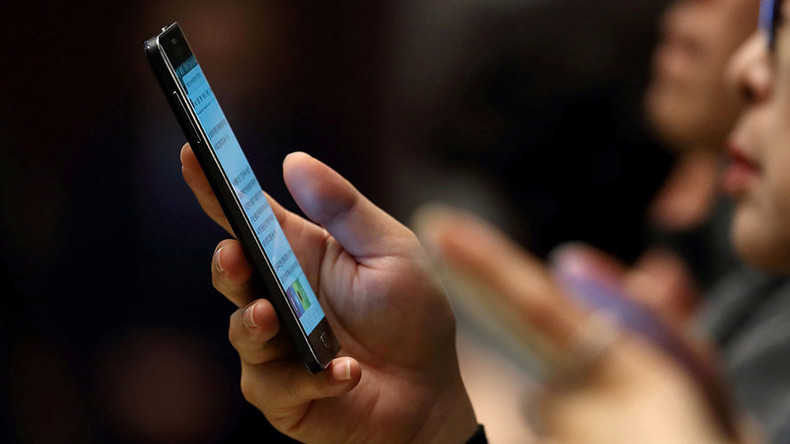 A federal court has ruled that police must obtain a warrant before using Stingray tracking devices to locate a suspect via their cellphone signal. Civil rights groups argue that such tools also violate the rights of innocent bystanders.
In a 2-1 decision Thursday, the US Court of Appeals for the Fourth Circuit ruled that law enforcement's use of cell-site simulators to track an individual's cellphone without a warrant violated the US Constitution, specifically the Fourth Amendment.
The ruling comes from a lawsuit filed by Prince Jones, who was found guilty of sexually assaulting two women and stealing their cellphones at knifepoint in 2013.
Officers with the Sexual Assault Unit of the Metropolitan Police Department (MPD) were able to locate Jones using a cell-site simulator, a device that acts as portable cell phone tower. The most common of these products is called a Stingray. Able to intercept signals from any cellphone, police triangulate the location of a suspect, collect metadata from cellphones, and even record the contents of communications.
READ MORE: Chicago PD sued over 'Stingray' surveillance of attorney, activists
"One consequence of this is that locating and tracking a cellphone using a cell-site simulator has the substantial potential to expose the owner's intimate personal information," the court stated. "A cell-site simulator allows police officers who possess a person's telephone number to discover that person's precise location remotely and at will."
Jones argued that by using these devices, police violated his Fourth Amendment rights that protect against unreasonable search and seizure.
The defense argued that since a cellphone "'must continuously broadcast a signal,' a person who carries or uses a cellphone is engaging in 'conduct [that] is not calculated to keep [his] location private and… thus has no reasonable expectation of privacy in his location.'"
However, the court found that argument "unpersuasive."
"A person's awareness that the government can locate and track him or her using his or her cellphone likewise should not be sufficient to negate the person's otherwise legitimate expectation of privacy," the ruling states.
The court found that the "government's use of the cell-site simulator to locate Mr. Jones was, therefore, a search," and since the government did not obtain a warrant, the search was "unlawful under the Fourth Amendment."
Civil rights groups also argue that these devices are "amplifying the Fourth Amendment concerns," because they indiscriminately gather signals from every other cell phone in the area, not just a single suspect's phone.
The American Civil Liberties Union (ACLU) and the Electronic Frontier Foundation (EFF) said in a friend-of-the-court brief that when police used the cell-site simulator to locate Jones, it was "impossible to know how many people were affected."
"This is so even when the government is using a cell-site simulator with the intent to locate or track a particular suspect; collection of innocent bystanders' phone-identifying data and location information is an inherent feature of current cell-site simulator technology," the civil rights organizations said.
In 2016, the House Oversight and Government Reform Committee released a report that found the Justice Department and the Department of Homeland Security had spent a combined $95 million on 434 cell-site simulators between 2010 and 2014. Additionally, DHS provided more than $1.8 million in grant money for local law enforcement to purchase cell-site simulators, with the cost of an individual device ranging from $41,500 to $500,000.
"While law enforcement agencies should be able to utilize technology as a tool to help officers be safe and accomplish their missions, absent proper oversight and safeguards, the domestic use of cell-site simulators may well infringe upon the constitutional rights of citizens to be free from unreasonable searches and seizures, as well as the right to free association," the report said.
Under former Attorney General Eric Holder, the Department of Justice issued a policy directive in 2015 that said: "law enforcement agents must now obtain a search warrant supported by probable cause before using a cell-site simulator." However, the policy was never written into law and could be reversed in the future.
You can share this story on social media: