Death count hits 10 at Florida nursing home, as state suspends license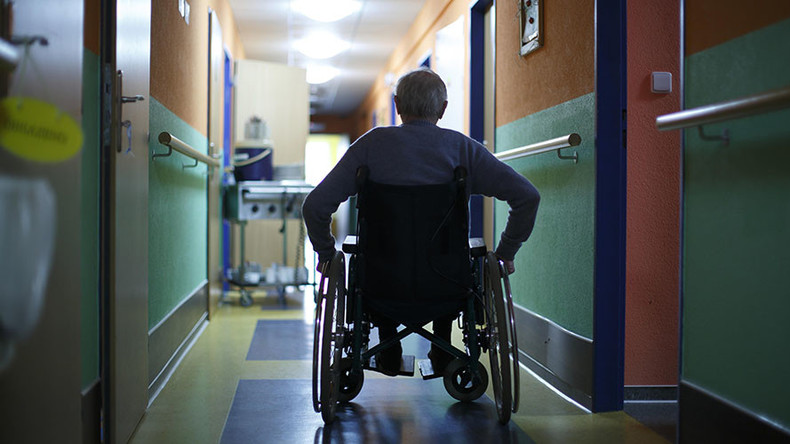 Ten elderly people have now died at Florida nursing home that lost power during Hurricane Irma. The state suspended its license after finding "gross medical and criminal recklessness" in the care of its patients.
The Hollywood Police Department announced the death of nursing home resident Martha Murray, 94 on Thursday.
The state Agency for Health Care Administration announced Wednesday it would suspend the license of the Rehabilitation Center at Hollywood Hills, after previously banning the facility from admitting new patients and from receiving Medicaid.
"This facility failed its residents multiple times throughout this horrifying ordeal. It is unfathomable that a medical professional would not know to call 911 immediately in an emergency situation," stated Agency Secretary Justin Senior in a released statement.
Eight patients died September 13, three days after Irma hit South Florida and knocked out a transformer that powered the home's air conditioner. Officials said a ninth patient, Carlos Canal, 93, died on Tuesday.
Officials at the home said they used coolers, fans, ice and other means to cool the patients. Federal law currently requires that nursing homes be kept between 71 and 81 degrees Fahrenheit, (21-31 degree Celsius) and have a backup power source in case of emergency.The average daytime temperatures are still around 90 degrees Fahrenheit (32 degrees Celsius)with temperatures going down to 72 degrees Fahrenheit (22 degrees Celsius).
Secretary Senior said the the patents were not timely evacuated to the air-conditioned hospital across the street. When they did reach the hospital their body temperatures between 107 and 109 degrees (41 and 42 degrees Celsius) and "far too late to be saved." The facility also made late entries into patients' medical records, recorded hours after nurses visited the patients.
"No amount of emergency preparedness could have prevented the gross medical and criminal recklessness that occurred at this facility," said Senior.
State Senator Gary Farmer, (D-Broward County) told NPR last week he is calling for tighter regulations at nursing homes as he has watched regulations be chipped away over the last decade.
"[For] example, these nursing homes are required typically to only have $50,000 in liability insurance coverage. There were 157 patients in this nursing home. So you know, when things like this occur, the motivation to provide quality care is lessened because the owners know they can't be held accountable, that it would shield the ownership of these nursing homes," Farmer told NPR.
Farmer also explained the so-called "owner" of these nursing homes are a shell company with no assets and are a vertical used by hedge funds that are finding nursing homes have become a prime investment tools because "it's going to be all profit and very little responsibility."
Hollywood police and the state attorney's office are continuing the investigation but criminal prosecutions will hinge on whether the nursing home staff made honest mistakes or were "culpably negligent."
Gary Matzner, the nursing home's attorney told AP the facility's management and staff are cooperating with the investigation.
"The center and its employees and directors are devastated by this tragedy," he said in statement.
Irma was a powerful and catastrophic hurricane that reached Category 5 with winds of 185 mph (295 km/h) that made landfall on Cuba, Barbuda, Saint Martin, and the Virgin Islands. After which it became a Category 3 before hitting Florida twice first hitting the Florida Keys and making landfall on Marco Island before weakening to a Category 2. As of September 19, the hurricane caused at least 101 deaths, including 44 in the Caribbean and 57 in the US.