4 dead as Hurricane Irma rocks Florida, leaving 3.5mn without power (PHOTOS, VIDEOS)
At least four people have been killed in Florida as Hurricane Irma batters the state, bringing heavy rains and flooding. Around 3.5 million people have been left without power in the storm, declared a major disaster by President Trump.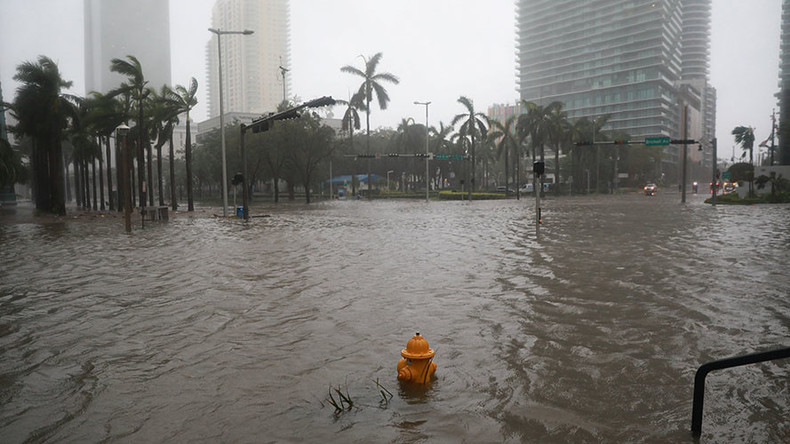 READ MORE: 'Pray for us': Hurricane Irma declared major disaster as it batters Florida Live updates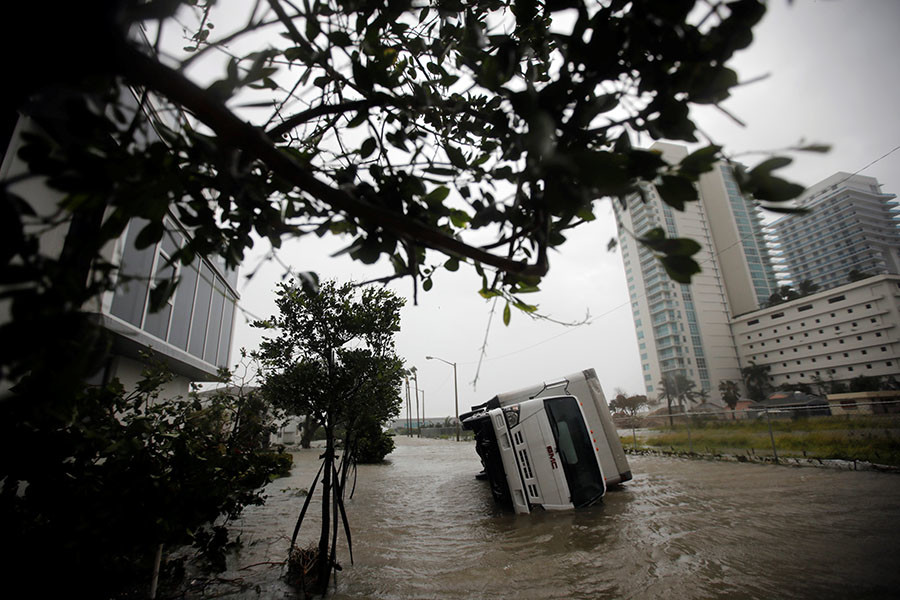 Two officers who had been helping at an evacuation shelter were killed in a car crash in Hardee County, officials say. Sergeant Joseph Ossman and Deputy Sheriff Julie Bridges stayed in the county despite mandatory evacuation orders.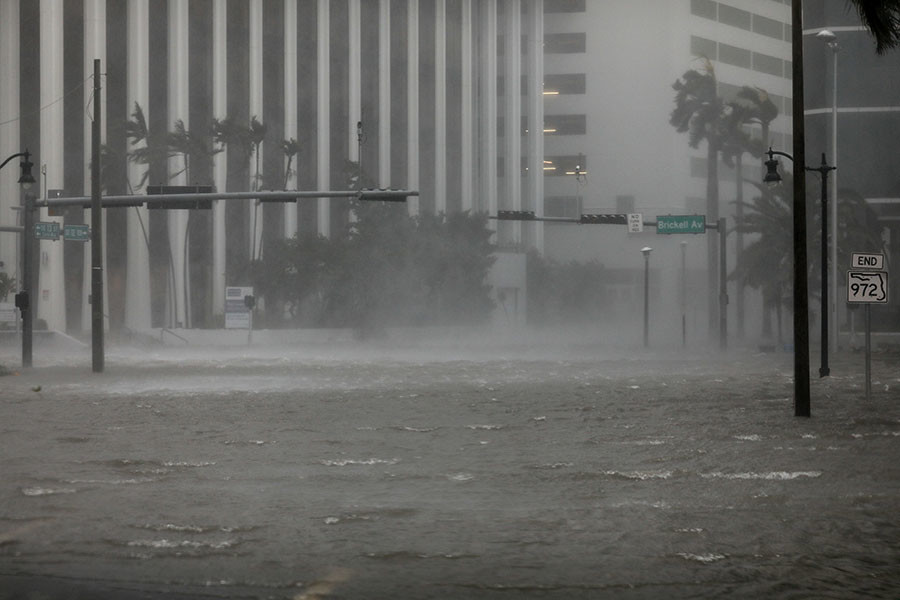 "Deputy Bridges was picking up supplies for a hurricane shelter when her patrol car collided head-on with Sergeant Ossman's vehicle," a statement on the 'Officer Down Memorial Page' said.
Florida Governor Rick Scott expressed his condolences to the families of the deceased. Bridges leaves behind an 8-year-old son.
"Our law enforcement and correctional officers work every day to keep Floridians safe. It is because of their work we are able to live in a state where people can raise their families safely," he said in a statement.
The third fatality was confirmed in Orange County when a person driving a Cadillac SUV hit a guardrail on southbound State Road 417. The driver was pronounced dead at the scene, the Highway Patrol said.
The fourth victim of the storm was a man in Monroe County who lost control of his vehicle, which was carrying a generator, the Monroe County Sheriff's Office said, as cited by ABC news.
Around 3.5 million Florida residents have been left without power, according to data from the Florida Power & Light Company. The counties of Miami-Dade, Broward, and Palm Beach have been hit the hardest.
Hurricane Irma made landfall in southwestern Florida on Sunday. More than a quarter of the population was ordered to evacuate.
The storm weakened early Monday, with meteorologists downgrading it to category 1, the National Hurricane Center reported. The center defined maximum sustained winds at 85 mph (135 km/h).
Irma is now located about 30km from Lakeland, Florida, the NHC said, adding that hurricane and tropical storm warnings remain in the state.
"This is a life-threatening situation. Persons located within these areas should take all necessary actions to protect life and property from rising water and the potential for other dangerous conditions," it said.
You can share this story on social media: