2 big California cities sue Big Oil for climate change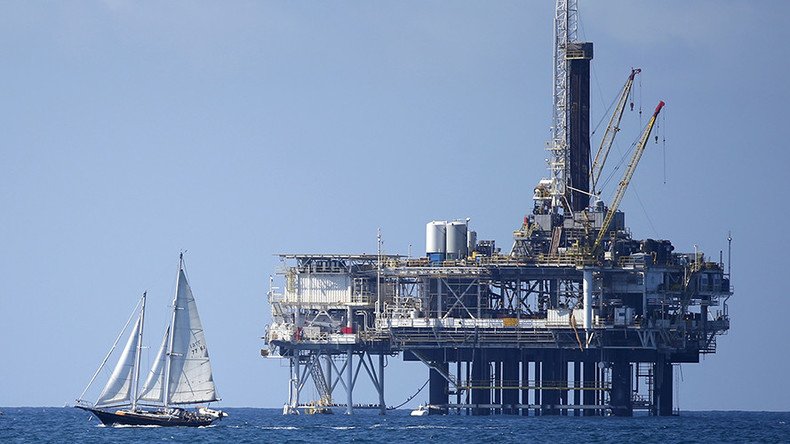 San Francisco and Oakland, California have both filed lawsuits against five oil and gas majors, seeking damages for past and future damage caused by climate change in a move reminiscent of the Big Tobacco class action lawsuits of the 1990s.
The latest lawsuits, filed Tuesday in Superior Court in San Francisco and Alameda County, claim that the five oil and gas majors Chevron, ConocoPhillips, ExxonMobil, Shell and BP "knowingly and recklessly created an ongoing public nuisance that is causing harm now and in the future risks catastrophic harm to human life and property."
The two cities are calling on these oil majors to establish a fund to cover the cost of adapting to the new coastal climate, seeking billions in compensation for past and future flood damage, coastal erosion and property damage.
The lawsuits "both highlight the significant costs that cities are having to pay now, and they open up another new and really powerful legal avenue that other city, county, and state governments can pursue to recoup those costs from polluters that played a major role in creating those costs," said Carroll Muffett, President and CEO of the Center for International Environmental Law, as cited by ThinkProgress.
These five oil majors along with three leading coal producers are responsible for almost 15 percent of the greenhouse gasses emitted since the Industrial Revolution according to a 2016 study. The prosecution contends that oil companies have known about climate change since at least the early 1980s.
"The real difference is that plaintiffs are going into court now with that evidence of malfeasance in hand. These plaintiffs are much farther along at this stage in litigation than tobacco plaintiffs were," Muffett added.
"We will see more of these suits and we will start seeing them faster, and the scale of what they address is only going to grow," Muffett said.
READ MORE: 'US taboo': Assange rubbishes climate change denial in hurricane tweet
The plaintiffs argue that oil producers constitute a public nuisance that fossil fuel extraction caused a significant increase in global warming, melting ice sheets, heating sea water and raising sea levels by almost eight inches in California over the past century. They are also claiming preemptive damages for an estimated rise in sea levels of up to 10 feet by 2100.
"Defendants stole a page from the Big Tobacco playbook and sponsored public relations campaigns, either directly or through the American Petroleum Institute or other groups, to deny and discredit the mainstream scientific consensus on global warming, downplay the risks of global warming and even to launch unfounded attacks on the integrity of leading climate scientists," the San Francisco lawsuit reads, as cited by SF Gate.
San Francisco officials estimate that fortifications for the city's three-mile seawall will cost $500 million. Longer-term upgrades are expected to cost ten times that amount. The city claims that $10 billion of public property and $39 billion of private property is at risk.
Meanwhile, in Oakland, flood protection initiatives are estimated to cost roughly $56 million.
"The bill has come due," said San Francisco City Attorney Dennis Herrera. "It's time for these companies to take responsibility."
Representatives from the oil industry, including Chevron officials, said the problem of climate change couldn't be solved with the lawsuits.
"Chevron welcomes serious attempts to address the issue of climate change, but these suits do not do that," said company spokeswoman Melissa Ritchie as cited by Reuters. "Reducing greenhouse gas emissions is a global issue that requires global engagement and action.
"Should this litigation proceed, it will only serve special interests at the expense of broader policy, regulatory, and economic priorities," Ritchie added.
Marin and San Mateo counties and Imperial Beach, California brought similar lawsuits against 37 oil, gas and coal companies earlier in July.
You can share this story on social media: