Trump does not want war with N. Korea – Ambassador Haley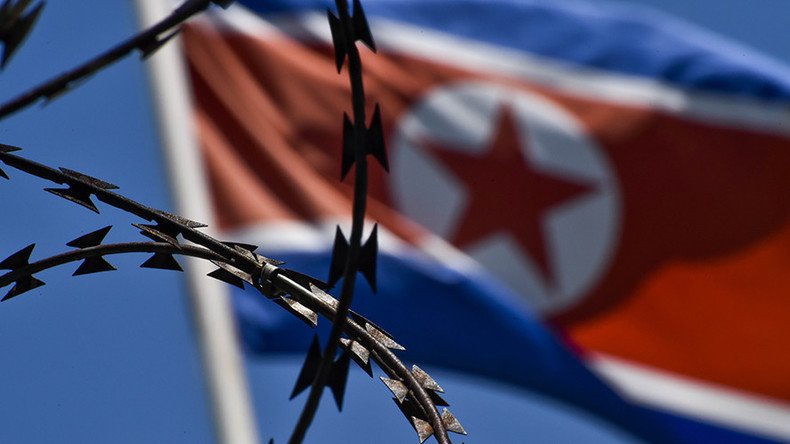 Donald Trump does not want war with North Korea and Washington is not giving up on diplomatic efforts, the US ambassador to the UN has stressed. It comes just one day after the president threatened to "totally destroy" the country if necessary.
Nikki Haley told 'CBS This Morning' that the US has "lots of military options," but that "no one wants war, the president doesn't want war.
US President Donald Trump has made a decision on whether or not he will end the Iran nuclear deal, but won't announce it yet, Reuters reports.
"We have tried to do this through dialogue, we've tried to do this through sanctions, we've tried every diplomatic measure that we possibly can. We're not giving up on that. We have said to Kim multiple times, 'we don't want regime change, we don't want war, what we want you to do is stop testing and stop working on nuclear production.' They have chosen not to do that."
Haley noted that "no one knows how to get his (Kim's) attention," adding that "all you can do is continue to let him know what could happen if he doesn't stop."
"Everyone is trying to figure out how to get to Kim. That's the problem - we just don't know how."
When asked if Trump was referring to China and Russia in his speech when he said it was an "outrage that some nations" would trade, arm, and supply North Korea, Haley said: "I think he was talking to all countries.
"You know, we've got countries in Africa that do trade with North Korea, we've got countries around the globe that interact with North Korea, and what we're saying is this is a country who is threatening its neighbors, threatening the United States, continuing to use ballistic missile testing but now also nuclear bombs that they're testing, and we have to stop every ounce of funding that they use to do bad things."
READ MORE: N. Korea threatens US with 'horrible nuclear strike and miserable and final ruin'
In his Tuesday address at the UN General Assembly, Trump said "the United States has great strength and patience, but if it is forced to defend itself or its allies, we will have no choice but to totally destroy North Korea."
He went on to refer to Kim Jong-un as "Rocket Man" - a term he had previously tweeted - and accused the North Korean leader of being "on a suicide mission for himself and for his regime."
"No nation on Earth has an interest in seeing this band of criminals arm itself with nuclear weapons and missiles. It is time for North Korea to realize that the denuclearization is its only acceptable future," Trump said.
You can share this story on social media: