Trump justified in using RNC funds to cover Russia probe legal fees – RNC member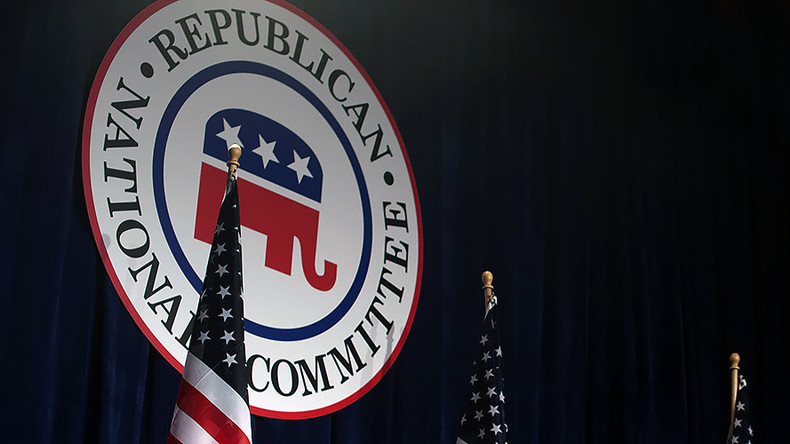 President Donald Trump is reportedly the first president to cover legal fees associated with a criminal probe using re-election campaign donations. A Republican National Committeeman tells RT America that the payments are legal and justified.
Amid reports that Trump has used RNC funds to cover the legal fees of the Russia probe, Shawn Steel, a Republican National Committeeman from California, said that the move is totally warranted, as the RNC is the "political arm" of the presidency.
"The whole idea of the RNC is to support the president," Steel told RT, adding that the two jobs of the RNC are to get the president elected and get them re-elected.
RNC spokesperson Cassie Smedile told Reuters that the RNC paid $100,000 to John Dowd, an attorney hired by Trump in June, and $131,250 to the Constitutional Litigation and Advocacy Group, the law firm where Jay Sekulow, Trump's personal attorney, is a partner.
The RNC has spent more than $230,000 to cover legal fees associated with the investigation into alleged Russian meddling in the 2016 election, according to CNN.
The payments will reportedly be disclosed in the RNC's next spending report Wednesday.
The RNC also reportedly spent $200,000 to cover the legal fees of Trump's son, Donald Trump Jr, a committee official told Politico. The payments will reportedly be disclosed in the RNC's September filing.
Smedile told the Washington Post that the RNC paid attorneys "with funds from a pre-existing legal proceedings account and do not reduce by a dime the resources we can put towards our political work."
Legal experts said Trump would be the first president in the modern campaign finance era to use the funds for a criminal probe. However, the payments are not prohibited, as long as the legal expenses are the result of campaign activity.
By law, money from the RNC's legal defense fund can be used "to defray expenses incurred with respect to the preparation for and the conduct of election recounts and contests and other legal proceedings."
On Tuesday, the RNC announced it had raised $7.3 million in the month of August and $93.3 million in 2017.
RNC Finance Chairman Steve Wynn called the donations an "unprecedented amount of support in a non-presidential year."
"Citizens in every state have donated to the Republican Party because they want even more of the economic and political leadership offered by our Party and the Trump Administration," Wynn said.