Vatican recalls diplomat under investigation for child porn crimes in US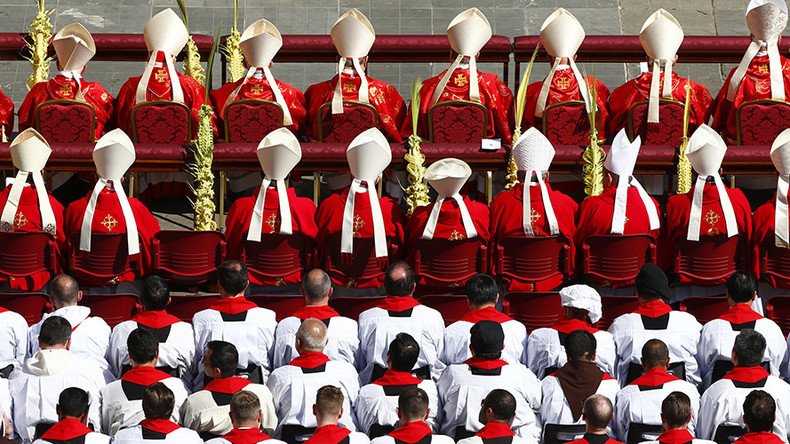 The Vatican has recalled a high-ranking diplomat to Rome whom the US State Department believes may have broken child pornography laws.
The unnamed Vatican diplomat returned to Rome after US prosecutors asked for the priest to be charged and face trial. The State Department also asked the Holy See, the body responsible for the governance of all Catholics, to rescind the man's diplomatic immunity on August 21, but this request was denied, reports AP.
Vatican prosecutors have opened their own investigation into the allegations and are seeking evidence from the US. The diplomat is suspected of possessing child pornography, including images of pre-pubesant children.
In a statement, the Vatican confirmed that the State Department had notified it of a "possible violation of laws relating to child pornography images by a member of the diplomatic corps of the Holy See accredited to Washington," Reuters reports.
The Catholic Church is no stranger to recalling priests suspected of either sexually abusing children, or accessing child pornography. In 2013, it recalled then-ambassador to the Dominican Republic Monsignor Jozef Wesolowski following allegations that he sexually abused young boys on the island.
Wesolowski was defrocked following a trial at the Vatican's criminal court, losing his diplomatic immunity in the process. However the Vatican, which has no extradition treaties, failed to provide Dominican authorities with any clue as to his whereabouts or how he pleaded to the charges.
Pope Francis, who initially promised a "zero tolerance" policy for sex abuse, has been criticized for the lack of progress in dealing with the issue by survivors, their advocates and human right groups.
As of May this year, the Vatican had a backlog of 2,000 cases pertaining to allegations of sex abuse by priests.
In June, Australia's highest-ranking Roman Catholic clergyman, Vatican treasurer Cardinal George Pell, was charged with multiple sexual offences by Australian police after a slew of allegations from several survivors. The Vatican has released a statement of support for Pell, citing his "honesty."
Furthermore an investigation by the Australian Royal Commission into Institutional Responses to Child Sexual Abuse found that, since the 1950s, some seven percent of priests in the country were alleged perpetrators.
The commission also said that since the 1980s, the Catholic Church has paid over $200 million to victims of alleged sex abuse committed by priests in Australia over decades.
You can share this story on social media: