Ex-CIA chief resigns from Harvard protesting Manning fellowship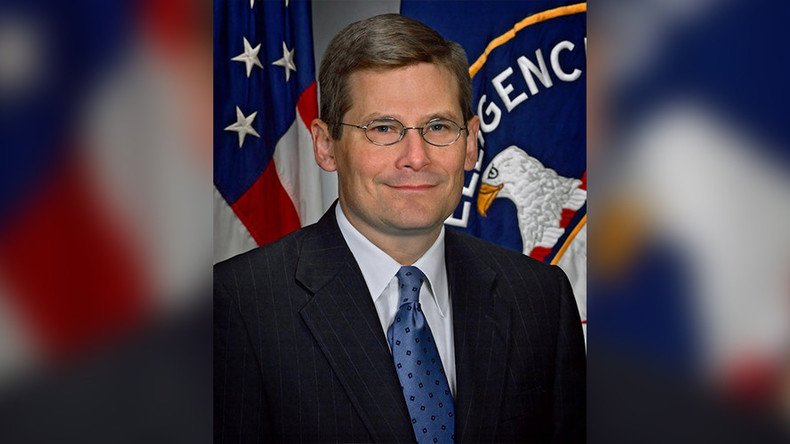 Former CIA Director Michael Morell has resigned from Harvard University in protest after it announced Chelsea Manning had been selected as a visiting fellow to the school.  
"I can't be part of an organization that honors a convicted felon and leaker of classified information," Michael Morrell, a senior fellow, wrote in his resignation letter to the Dean of the Harvard Kennedy School of Government on Thursday.
"Senior leaders in our military have stated publicly that the leaks by Ms. Manning put the lives of US soldiers at risk," Morell added. "I have an obligation in my conscience – and I believe to the country – to stand against any efforts to justify leaks of sensitive national security information."
Harvard announced the visiting fellows on Wednesday, with a subheading of "Class includes first transgender Fellow and former White House Press Secretary."
Wanting to broaden "the range and depth of opportunity for students to hear from and engage with experts" for "thought provoking viewpoints on race, gender, politics and the media," the school selected Manning, a network security expert, for both knowledge on artificial intelligence (AI) and advocacy for gay and transgender rights.
The Kennedy School of Government has not responded to RT's request for comment.
Manning responded to the news on Twitter with "good" and her signature hashtag, #WeGotThis.
Morell served as deputy director of the Central Intelligence Agency as well as its acting director, twice, under the Obama administration. He was critical of the Senate Intelligence Committee's 2014 report on the CIA's use of torture and was a proponent of the CIA's use of drones.
Manning, 29, was released in May from a US military prison in Kansas where she was serving a 35-year sentence, following her court martial conviction in 2013. The Army private was convicted for giving WikiLeaks nearly 750,000 classified and unclassified military documents and diplomatic cables.
President Barack Obama commuted her sentence after seven years, stating it was "disproportionate relative to what other leakers have received," and that "it makes sense to commute – but not pardon – her sentence."
The Harvard fellowship program is for one academic semester (three months) and fellows are required to be on campus Monday through Thursday. They are required to develop a study group curriculum, lead a study group and to meet students. Fellows are given housing on campus, a modest stipend and can elect to participate in the school's benefit package.
You can share this story on social media: