Kaspersky Lab co-founder invited to testify before US Congress over security concerns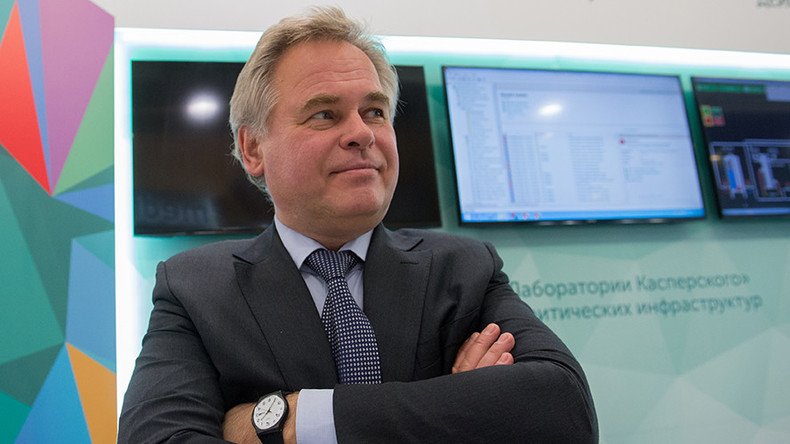 Eugene Kaspersky, co-founder of Moscow-based cyber-security company Kaspersky Lab, has been invited to appear before the US Congress, after the Trump administration ordered US government agencies to stop using the company's software.
Any federal agencies using Kaspersky software were given up to 90 days to discontinue doing so, the Department of Homeland Security said on Wednesday, citing "information security risks presented by the use of Kaspersky products on federal information systems."
The Science, Space and Technology Committee of the US House of Representatives Science said on Thursday that it invited Kaspersky to testify on September 27, along with a number of US government and private sector cyber experts.
US authorities also said that that "certain Kaspersky officials" could have ties with Russian intelligence and other government agencies, providing an opportunity for US security to be "compromised."
Both the company and its co-founder have denied the allegations.
"There is no evidence to confirm these false media reports, because Kaspersky Lab does not have inappropriate ties to any government," Eugene Kaspersky wrote on Thursday in a Forbes exclusive.
"As our customers and partners know firsthand, transparency and trust are the foundations of our 20-year-old business, and these guiding principles will never change, regardless of geopolitical tensions or inaccurate media representations," he added.
Pointing out that he has made multiple offers to do "whatever it takes" to clear his company's name, including testifying before Congress and providing the company's source code for official audit, Kaspersky argued that his company is being targeted because of "geopolitical turbulence."
"As I've said before, it's not popular to be Russian right now in some countries, but we cannot change our roots, and frankly, having these roots do not make us guilty," he wrote.
Kaspersky Lab maintains that "all accusations brought against us are baseless," the company said in a statement quoted by TASS.
You can share this story on social media: