Trump blocks $1.3bn sale of US tech company to China for 'national security' reasons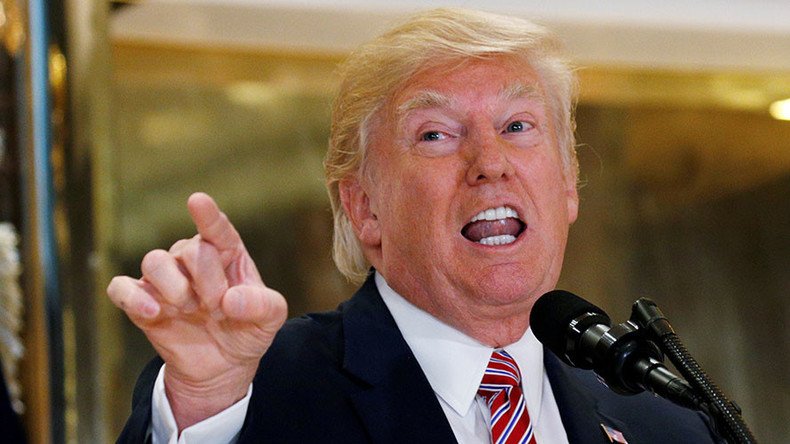 President Donald Trump has blocked one of the largest attempted acquisitions of a US company by a Chinese firm, with the tough policy against China continuing, despite the exiting of White House chief strategist Steve Bannon, who favored "economic nationalism."
On Wednesday, Trump issued an executive order through the Defense Production Act of 1950, denying the Chinese-backed private equity firm Canyon Bridge Capital Partners from acquiring US-based chipmaker Lattice Semiconductor Corporation for $1.3 billion.
Trump stated that Canyon Bridge "shall take all steps necessary to fully and permanently abandon the proposed transaction," within a timeframe of 30 days, according to Reuters.
Treasury Secretary Steve Mnuchin released a written statement on Wednesday outlining the reason for blocking the deal.
"Consistent with the administration's commitment to take all actions necessary to ensure the protection of US national security, the president issued an order prohibiting the acquisition," Mnuchin said, according to the Oregonian.
Late Wednesday evening, Trump tweeted, "China has a business tax rate of 15%. We should do everything possible to match them in order to win with our economy. Jobs and wages!"
The president has called for a 15 percent corporate tax rate, a major drop from the current 35 percent. Roping in China on the issue, on the day of the decision to strike down an international business deal, is evidence that tax reform could also impact trade policy.
White House Press Secretary Sarah Huckabee Sanders also released a statement referencing China's stake in the deal, saying the "national-security risk posed by the transaction relates to, among other things, the potential transfer of intellectual property to the foreign acquirer."
Before Trump issued Wednesday's executive order, the president's former chief strategist told CBS's '60 Minutes' program on September 10 that Trump faces obstruction from within Washington's political establishment in regards to how he handles economic issues.
"They do not want Donald Trump's populist, economic nationalist agenda to be implemented," Bannon said.
In a speech at the Conservative Political Action Conference in Washington earlier this year, Bannon stated that economic nationalism was the antithesis of "globalism," which he described as being a governing creed that puts the economic interests of the wealthy international elite and multinational firms above those of normal working class Americans.
Trump made criticism of China a pillar of his 2016 presidential campaign, and continued to call out the country's economic dealings with the US during his time as president-elect.
In a tweet last December, Trump said: "Did China ask us if it was OK to devalue their currency (making it hard for our companies to compete), heavily tax our products going into their country (the U.S. doesn't tax them) or to build a massive military complex in the middle of the South China Sea? I don't think so!"
China's interest in Silicon Valley has understandably risen in recent years. However, they have been pushed back by the US government with regards to investments in the technology sector. Beijing has shown an interest in artificial intelligence and machine learning, among other technologies, Reuters reported.
Due to China's continuing interest in Silicon Valley investments, the US has taken steps to strengthen the role of the the Committee on Foreign Investment in the United States (CFIUS),
an inter-agency committee that reviews foreign acquisitions of companies in the US on national security grounds.
But some experts are warning that stronger regulations by the US on China may not be a good idea. "There will be a significant pushback from the technology industry" if legislation is too aggressive, Economist Thilo Hanemann of the Rhodium Group said in June, according to Reuters.
Chinese Foreign Ministry spokesman Lu Kang said Chinese investment should not be "politically overinterpreted" or "interfered with politically,"Reuters reported.
READ MORE: Trump will be 'deposed immediately' if he blocks trade with China over N. Korea – Assange
As the US remains a leader in technology, Lu appealed for cooperation between the two powers on this issue.
"We hope the United States can provide a good environment for Chinese companies investing in the United States."
You can share this story on social media: