15 Marines injured in training accident at Camp Pendleton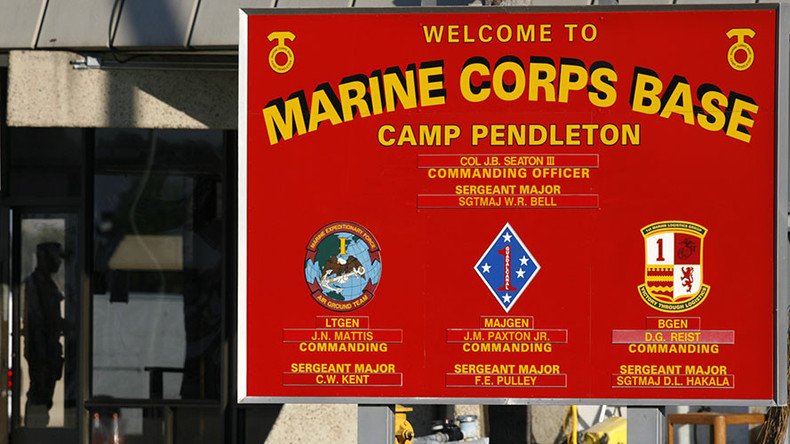 An accident at Camp Pendleton in California has left 15 US Marines hospitalized. The land-based accident involved an amphibious vehicle.
The accident at Marine Corps Base Camp Pendleton, located north of San Diego, happened at approximately 9:33 am on Wednesday, US Marine Corps First Lieutenant Paul Gainey told RT America.
Of the 15 hospitalized, eight Marines were evacuated to the Burn Center at University of California San Diego Health and four Marines were taken to the University of California Irvine Medical Center.
Five Marines are in critical condition, and five Marines are in serious condition. Another two Marines are being treated with "an unknown medical condition."
One additional Marine was taken to Scripps Memorial Hospital La Jolla, and is in stable condition. Two more Marines are also being treated at the Naval Hospital Camp Pendleton with minor injuries.
An Amphibious Assault Vehicle caught fire after an accident, Gainey said.
The injured Marines were from the 1st Battalion, 1st Marine Regiment and 3rd Assault Amphibian Battalion, the US Marine Corps stated.
There is no confirmation on the status of those injured, and there is an investigation into the cause of the accident, Gainey said.
"Our thoughts and prayers are with the Marines and their families as they receive medical care," Gainey said in a press release.
Sputnik News reported that all of the Marines involved in the accident were able to escape the vehicle.
More than 42,000 active duty personnel are on staff at the base.
You can share this story on social media: