Riders on the storm: Sailor livestreams Hurricane Irma from his boat (VIDEO)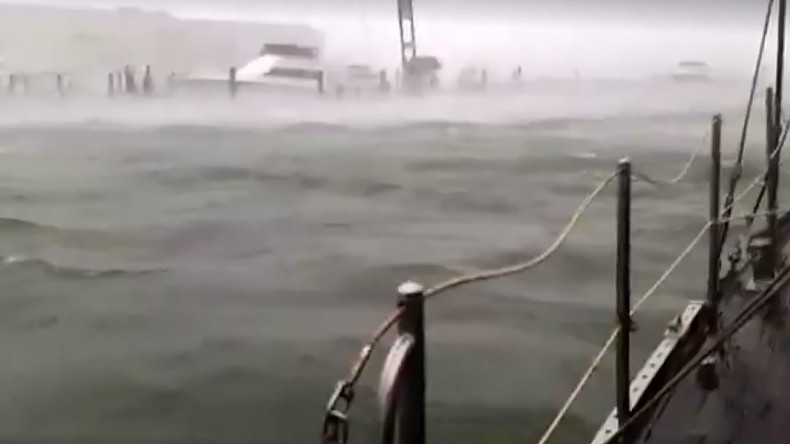 A man livestreamed Hurricane Irma from his boat in Key West, as the Category 4 storm prepared to make landfall over the lower Keys.
The footage was broadcast from the sailing vessel Andromeda on the boat's dedicated Facebook page.
Footage was interrupted on a number of occasions, finally cutting out as the eye of Hurricane Irma was just 20 miles east-southeast of Key West.
Rough seas were seen and strong winds could be heard as the sailor, Ryan Stone, pointed out debris in the water from his docked vessel.
In an earlier post he wrote that there was very little reception, suggesting a cell tower may have been lost.
His posts from September 8 show a much calmer scene as the boat owner made preparations to ride out the storm on board.
Read more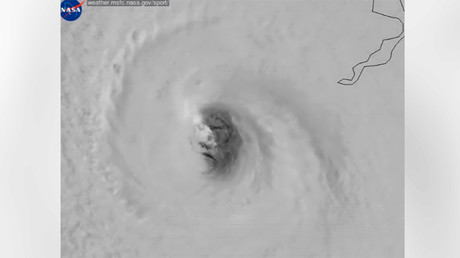 According to his Facebook post, the daring sailor planned to livestream for as long as he could, hoping to stay online for at least 24 hours.
Responding to a commenter, he admitted he had never been on a boat during a hurricane before. Stone said he was confident he and his crewmate would make it through, but was concerned about the damage the boat.would sustain.
Earlier, his crewmate Dustin Greer, also live streaming from the boat on his Facebook page, said it was a strong vessel and "the safest place to be."
The Andromeda is described on its Facebook page, set up on August 13, as a sailing vessel built in 1976 in Holland for a wealthy attorney in Florida. Previous posts on the S/V Andromeda Facebook page are geolocated to Key West, Florida.
Stone runs the travel company Soul Escapes which offers tourists an alternative Key West vacation.
A US flag-bearing vessel of the name is registered on Marine Traffic. However, this appears to be a different boat and was last recorded in the Biscay Bay in France on August 31.