Five of the worst hurricanes to ever hit the US (PHOTOS)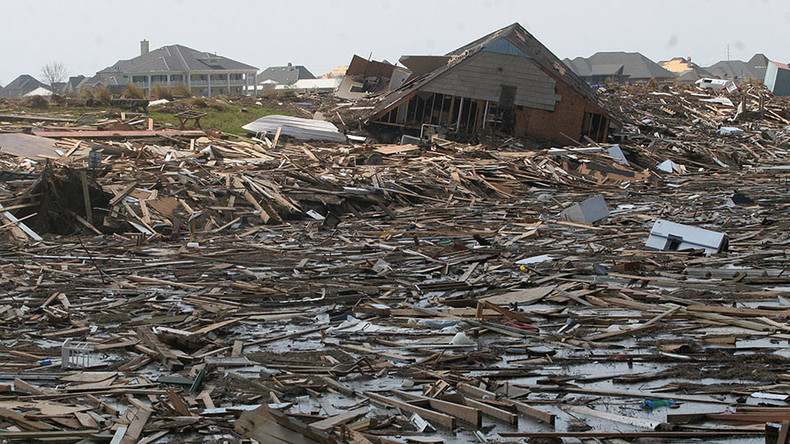 The deadliest hurricane ever to strike the US hit back in 1900. Since then, however, the country has experienced even more intense hurricanes causing huge devastation.
While the Category 4 Galveston hurricane of 1900 remains the deadliest on record, with a death toll estimate of between 6,000 and 12,000, recent hurricanes have rivalled it in terms of cost, strength, and destruction.
RT takes a look at some of the most powerful storms to batter the US in recent times.
1 Hurricane Katrina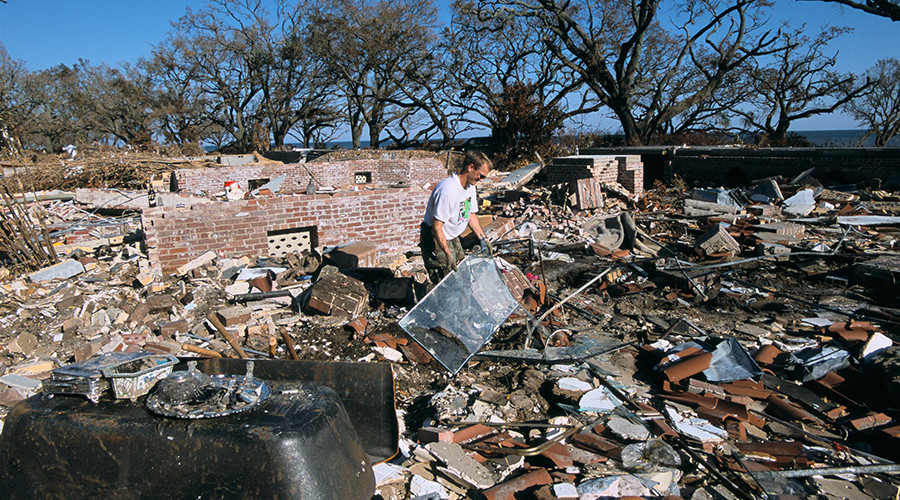 At a cost of $108bn in damage, Katrina stands as the costliest natural disaster to ever hit the US after it struck the Gulf Coast on August 29, 2005.
Although rated a Category 3 when it made landfall in Louisiana, Katrina prompted over 50 failures in the levees and floodwalls protecting New Orleans and its suburbs. The storm caused more than 1,800 deaths, making it the third deadliest in US history and the deadliest in over 80 years.
Hundreds of thousands of New Orleans residents were displaced by the storm, and many had no home to return to after Katrina. Today the city's population is around 64,000 lower than before the hurricane.
2 Hurricane Sandy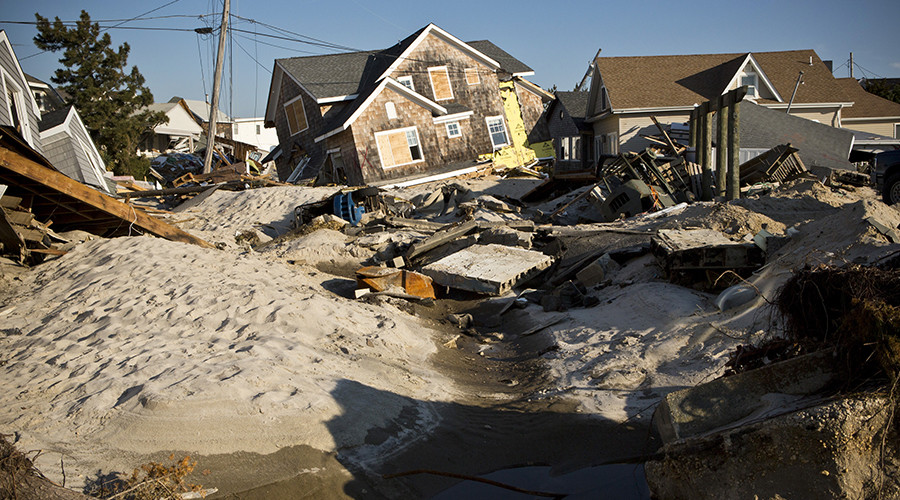 Hurricane Sandy followed Katrina as the second costliest hurricane to strike the US, leaving in its wake an estimated $75 billion in damage. Sandy affected 24 states when it hit in October 2012, with New Jersey and New York bearing the brunt of the storm.
Out of a total of 233 deaths across the United States, the Caribbean, and Canada, at least 117 fatalities were in the US.
Sandy flooded the New York Subway system and destroyed thousands of homes and businesses. The economic losses in New York City alone were estimated to be roughly $19 billion.
3 Hurricane Ike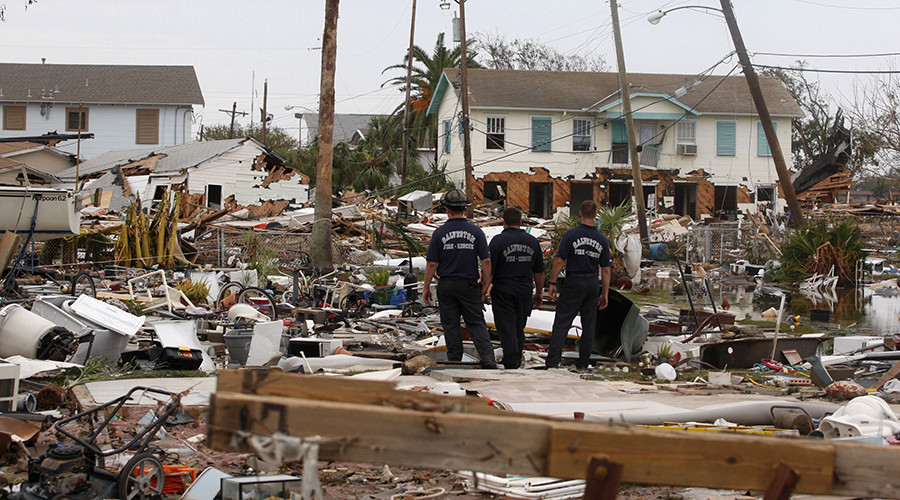 On September 13, 2008, the powerful tropical storm Ike, which had developed from west of Cape Verde, made its final landfall in Galveston, Texas. At least 113 people were reportedly killed either directly or indirectly in the US as it wreaked havoc along the Louisiana coastline all the way up to near Corpus Christi, Texas.
Total US damages amounted to $29.5 billion - making it the third costliest hurricane in the US.
4 Hurricane Andrew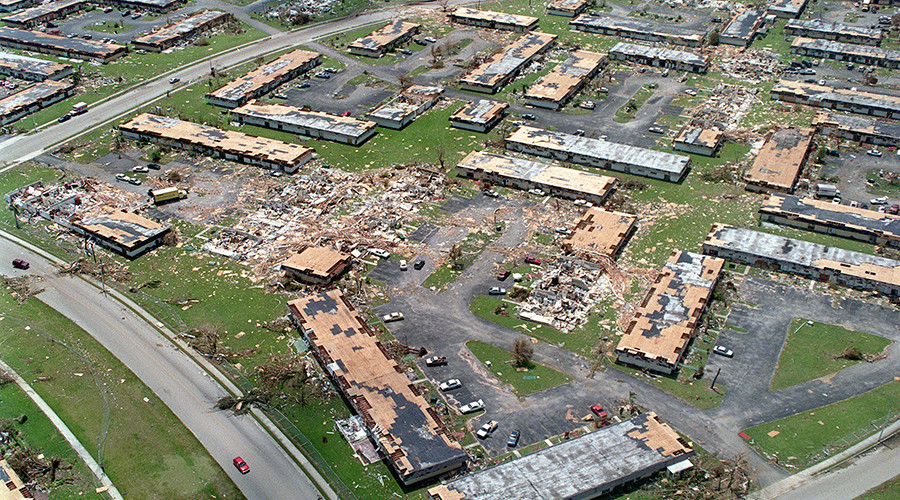 Hurricane Andrew is the most recent of only three Category 5 hurricanes to ever make landfall in the US, striking in August 1992. The storm's greatest impact was felt in South Florida, where sustained wind speeds reached as high as 165mph (270kph).
It killed 65 people in the US and caused $26.5 billion in damage.
5 Hurricane Wilma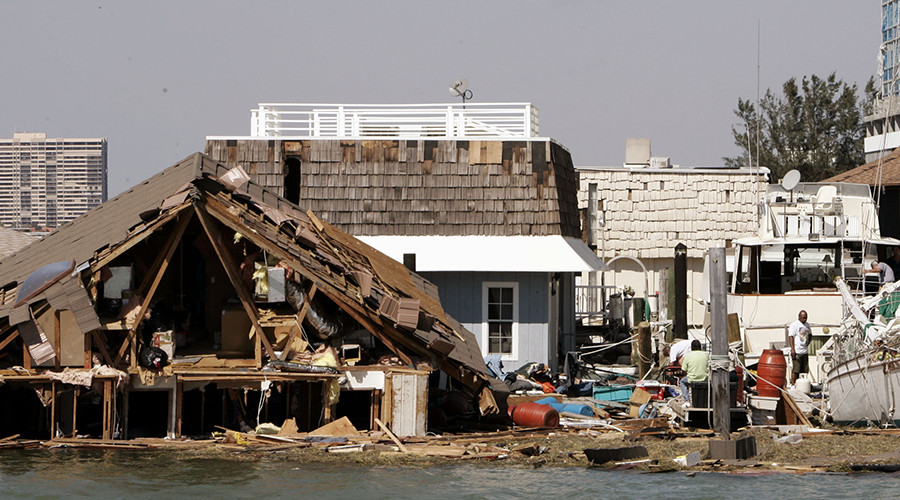 Wilma was the most intense tropical storm ever recorded in the Atlantic basin. It formed as a tropical depression in the Caribbean near Jamaica before becoming a Category 5 and reaching the Yucatán Peninsula on October 20, 2005. It weakened to a Category 2 hurricane as it closed in on Florida.
A total of 62 deaths, directly and indirectly, were attributed to Wilma, while damages were later estimated at $21.7 billion.
Wilma caused the largest disruption to electrical service ever experienced in Florida, with up to 98 percent of South Florida without power across 42 counties.
READ MORE: Hurricane Irma hits Florida coast Live updates
The 2017 hurricane season looks set to add even more devastating storms to the list. Hurricane Harvey is predicted to be the costliest natural disaster in US history, surpassing Katrina.
Governor of Texas Greg Abbott has estimated costs could reach up to $180 billion. The death toll from the major hurricane which hit Texas last month is currently estimated at 70.
Analysts have also warned of possible massive costs from Hurricane Irma, which has now reached the Florida coast as a Category 4 storm. Credit Suisse has predicted a $125 billion cost should Irma strike Miami directly at this intensity.