'Don't shoot at Hurricane Irma': Cops forced to issue warning after idea goes viral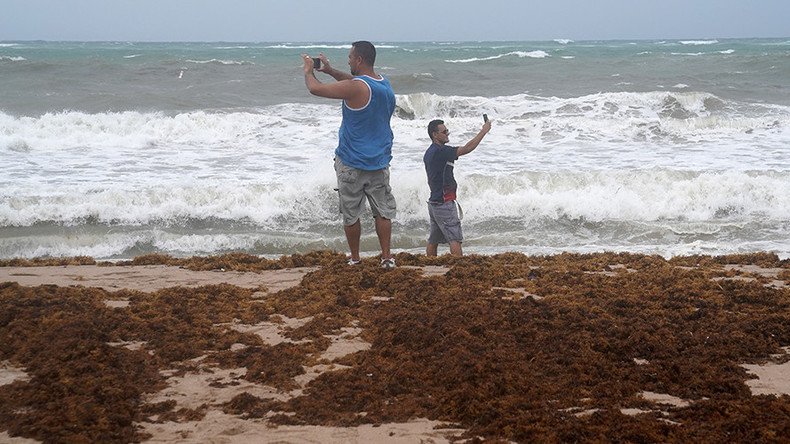 As Floridians brace for the impending onslaught from Hurricane Irma, some residents have come up with novel ways of "scaring off" the monster storm, forcing police to issue a warning not to shoot at the hurricane.
It all started with the Facebook Event 'Shoot at Hurricane Irma', scheduled for 10am local time on Sunday. "Let's show Irma that we shoot first," the event's description reads.
READ MORE: Worst case scenario? Massive damage feared in Tampa as it awaits Irma's wrath
The prospect of firing rounds at the threatening storm seemed to strike a chord with many, and the event quickly garnered thousands of "attendees."
At the time of writing, over 25,000 people have said they will "attend," while another 53,000 have marked themselves down as "interested."
The event was created by 22-year-old Ryon Edwards, who told the BBC he set it up due to "a combination of stress and boredom."
"The response is a complete and total surprise to me," Edwards added.
"I never envisioned this event becoming some kind of crazy idea larger than myself. It has become something a little out of my control."
The event page quickly became flooded with memes enthusiastically endorsing the idea and even instructions on how to shoot a hurricane.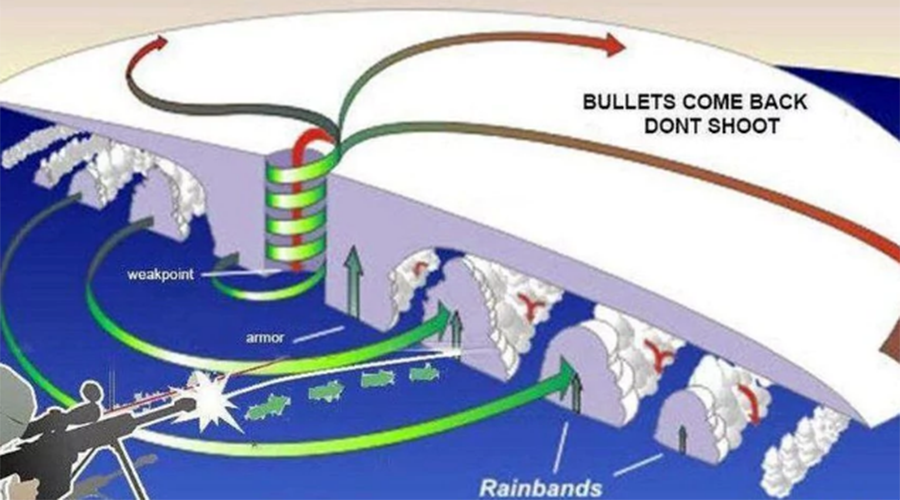 All this activity prompted the Pasco County Sheriff's office to issue a warning not to shoot at Irma. "You won't make it turn around & it will have very dangerous side effects," the police department noted.
The popularity of the 'Shoot at Hurricane Irma' phenomenon sparked a series of similar events, including 'Flame Throwing Hurricane Irma' and 'Sing "All Star" by Smashmouth So Loud the Soundwaves Turn Irma Away'.
Recognising the interest in their 'don't shoot' plea, the Pasco County Sheriff's office followed up their warning with a call-out for volunteers to help out at emergency accommodation for people affected by Irma.
You can share this story on social media: