Thousands left without electricity as Florida braces for 'most catastrophic storm'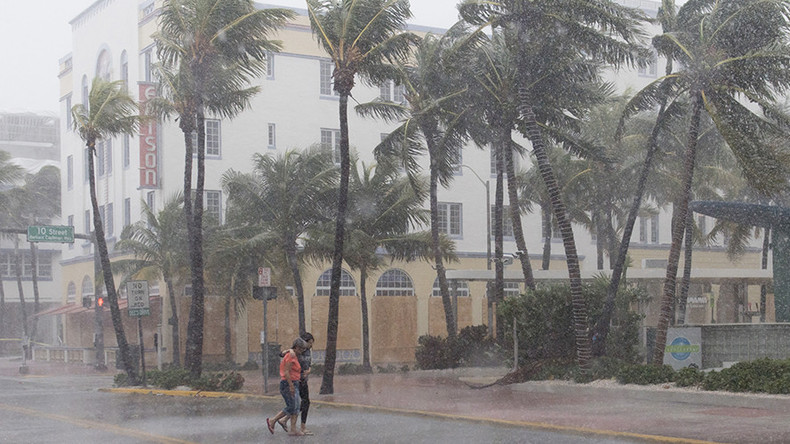 With extreme winds and rain from Hurricane Irma set to strike US state of Florida on Sunday, the impact of the Category 3 storm is already being felt by residents of Miami currently without power.
According to Florida Governor Rick Scott, at least 76,000 people have been left without power due to the storm as of Saturday evening. It is expected the number will grow as the hurricane hits the state.
Local authorities have urged almost 6 million people in seven Florida counties to evacuate their homes before the storm makes landfall.
Scott said the storm surge could reach as high as 15 feet along the west coast of the state.
"You need to leave, not tonight, not in an hour, now," Scott said in a Saturday press conference.
"This is the most catastrophic storm the state has ever seen."
Those ignoring the safety advice may have to face the tropical storm in the dark as the anterior part of the tropical cyclone has already downed power outlets in southern parts of Florida.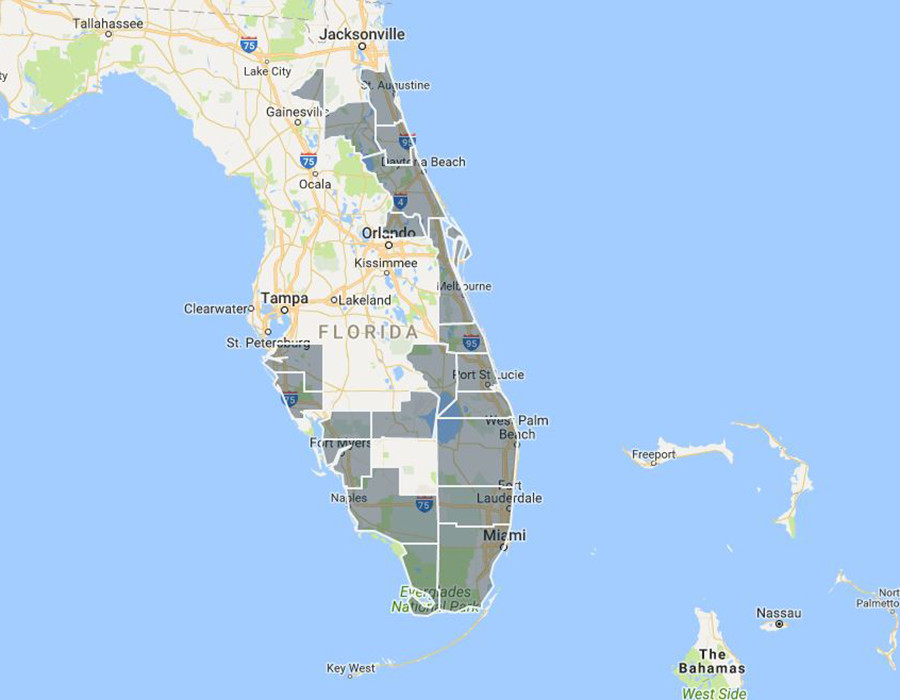 More than 110,000 people are experiencing blackouts in the counties Miami-Dade, Palm Beach and Broward, according to the Florida power outage map drawn by the Florida Power & Light Company. The number of households affected changes with every hour that passes, as the company is working to restore the power wherever possible in light of safety considerations.
The company said earlier it expects power cuts to affect some 4.1 million of its customers.
The Miami-Dade Police Department has reported a number of instances where live power lines have been brought down by high winds or falling debris.
"Plenty of downed trees and power lines," department director Juan Perez stated on Twitter. "It's time to stay indoor [sic]. Don't risk your safety."
Earlier on Saturday, Miami-Dade mayor Carlos Gimenez warned conditions in southern Florida will only worsen throughout the weekend and urged people to take cover.
"No one should be on the streets today," he said. "We have opened 42 shelters and one special needs shelter."
In a message to people opting to stay in situ, US senator Marco Rubio said "don't be the guy that gets killed by the tree".
"Every year we have a guy that's standing around and a tree falls on their head. Don't be the guy or the gal that gets killed by the tree."