Hurricane Harvey flesh-eating bacteria leaves Texas man fighting for life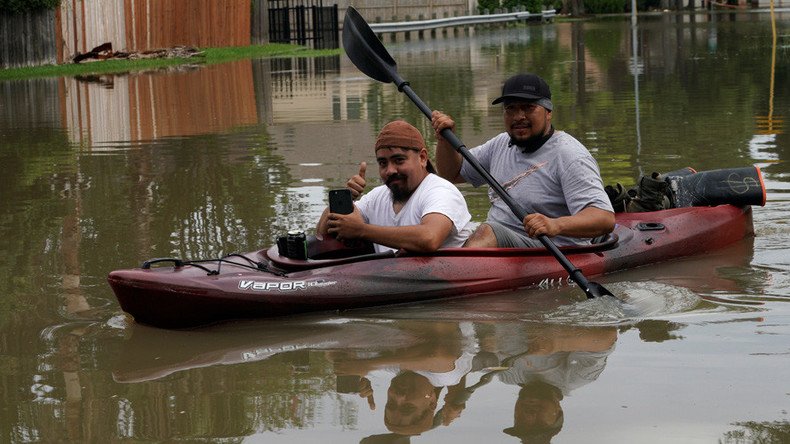 Floodwaters, debris and looting are just some of the hazards that average Texans are navigating in the aftermath of Hurricane Harvey – but now we can add flesh-eating bacteria to that list.
J.R. Atkins of Missouri City, Texas was touring his neighborhood in his kayak, checking on evacuees' houses, when he noticed what appeared to be a small insect bite on his arm.
"I was also able to check on neighbors houses who evacuated to put their mind at ease. Now I sit in a hospital bed waiting and hoping to be discharged 7 days later… I nearly died a week ago," Atkins wrote in a detailed Facebook post.
Initially, Atkins thought nothing of it and carried on about his day but that night, he realized something wasn't right.
His experience as both a firefighter and a medic led him to the conclusion that this was no ordinary insect bite and he should seek medical help.
Atkins was hospitalized in Houston Methodist after severe swelling and numbness in his arm began to spread.
Doctors soon realized he had been infected with flesh-eating bacteria that leads to the disease necrotizing fasciitis.
He was told to fast and prepare for immediate surgery. Early diagnosis, surgical treatment and a course of antibiotics are essential to stopping the spread of the bacteria which, if left unchecked, is fatal.
"If it wouldn't have been for the nurses here at Methodist, I probably would have not been able to make it through it. I mean, there's no way I could have made it through it," Atkins told KRPC.
Atkins warned other volunteer rescuers to protect themselves against similar infections by wearing gloves, masks, boots and goggles if they're in contact with the floodwater.
You can share this story on social media: