Man dies after diving into flaming effigy at Burning Man festival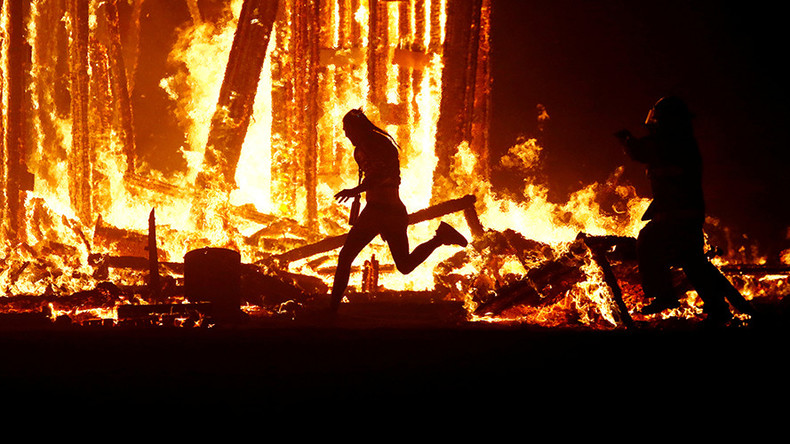 A Burning Man attendee died after he plunged into a famous flaming effigy during the annual gathering at the Nevada desert Saturday night.
Pershing County Sheriff Jerry Allen confirmed the death of the man, identified as 41 year-old Aaron Joel Mitchell, at the UC Davis hospital burn center in California, Sunday.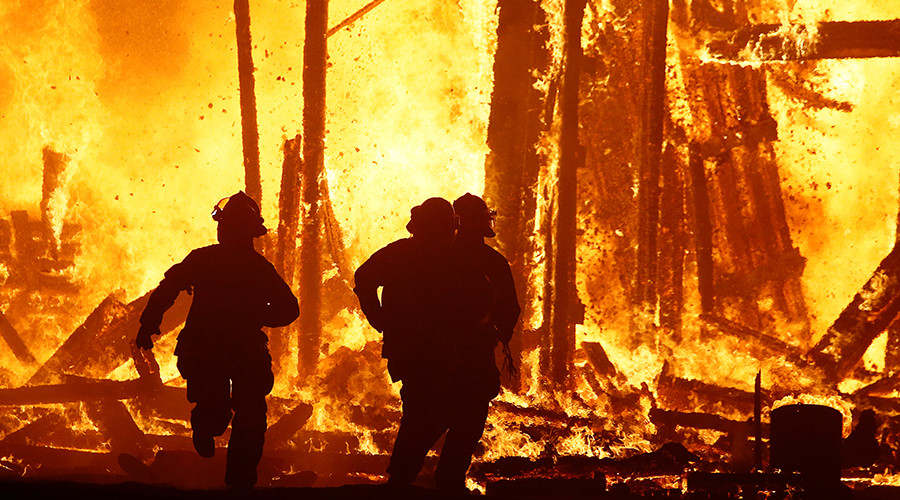 The Burning Man festival earlier confirmed the incident in a statement. Organizers said the man broke through a safety perimeter at approximately 10.30pm Saturday evening and ran into a fire.
Read more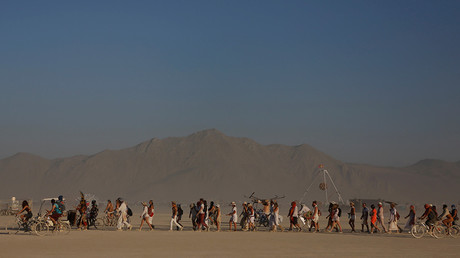 According to the statement, Black Rock City fire department personnel rescued the man from the fire.
He was treated at the scene before being airlifted to a burns treatment center.
Festival organizers said in an updated statement that Mitchell died Sunday after arriving at the center. The group acknowledged the impact the incident had on those who witnessed it and said it will be providing emotional support teams to those in need.
The 50-foot wooden effigy is a centerpiece of the festival, which attracts tens of thousands of people to the Nevada desert each year.
Up to 70,000 people are believed to have attended Burning Man this year.
Several deaths and casualties have previously been reported at the festival. In 2014, a 29-year-old woman was killed by an art installation vehicle as she attempted to jump on to it.