GOT Jaime Lannister actor says US desperately needs prison reform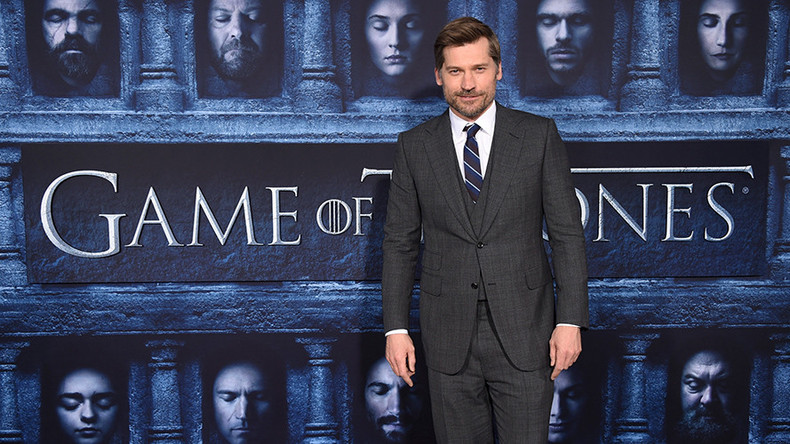 Game of Thrones star Nikolaji Coster-Waldau has lifted the lid on his new film role as a white supremacist gang member, explaining to Larry King how the experience opened his eyes to the problems within the US prison system.
Best known for his role as Kingslayer Jaime Lannister in the HBO series Game of Thrones, the Dane undergoes a frightening change for his new film 'Shot Caller'.
Directed by Ric Waugh, the film charts the transformation of a man from a family orientated stockbroker into a hardened criminal, who becomes embroiled in the LA gang world.
Coster-Waldau told Larry King Now how the film starts out when his character, Jacob, is jailed for inadvertently killing his friend in a traffic accident. Jacob is then thrown into what Coster-Waldau describes as a "shark tank" of a Californian prison, where has to survive in a racially segregated and violent environment.
"He comes into this prison which is completely segregated by race and he it's like a shark tank," Coster-Waldau said.
"I remember reading the script and I thought 'can this really be true?' I spoke to the director Ric Waugh, who spent years doing research, I met former inmates and some current inmates and I find out that this is really the case."
"I learned so many things that I didn't know. I thought that the gangs in prison would be the gangs from the streets that spill into the prison. I didn't know that it was the other way around. That these gangs in the streets started inside and are still run from inside, which is insane."
The actor, who is set to feature in the eighth season of Games of Thrones, said he hopes the film will make people think about the way prisons are run.
"I think Ric Waugh achieved that with Shot Caller. It is a gripping, thrilling movie but then it's also about something that affects all of us – at it is that there's this desperate need for prison reform in this country.
"It just doesn't work and we're wasting enormous amounts of money and resources."
He added that he believed rehabilitation was not being seen as a priority for those managing US prisons.
READ MORE: Trump pardons ex-sheriff Joe Arpaio
Earlier in the interview, Coster-Waldau expressed his disbelief that Game of Thrones was entering its eighth season, and said series author George R R Martin had a "sick mind" for his ability to dream up parts of the storyline.
"He's got a sick mind, for sure," Coster-Waldau joked. "I don't know how these writers – like Tolkien or [JK] Rowling – create these enormous worlds that you can dive into. I don't know how they do it. They have an amazing imagination."
On the subject of his Game of Thrones character, the 47-year-old said that he actually likes Jamie Lannister despite his obvious flaws.
"He's done heroic things. He's also done horrible things but you know, this sounds very bad, he comes from a good place.
READ MORE: Game of Thrones hackers demand 'millions'
"The first thing and I think it defines him, he has a line in episode one where he does something horrible and then he says: 'The things I do for love'. And I think that is at his core and that's why you forgive him a lot."
You can share this story on social media: