Gator greeting: Houston resident returns home after flooding, finds 9ft alligator (VIDEO)
Published time: 2 Sep, 2017 19:53
Edited time: 3 Sep, 2017 10:07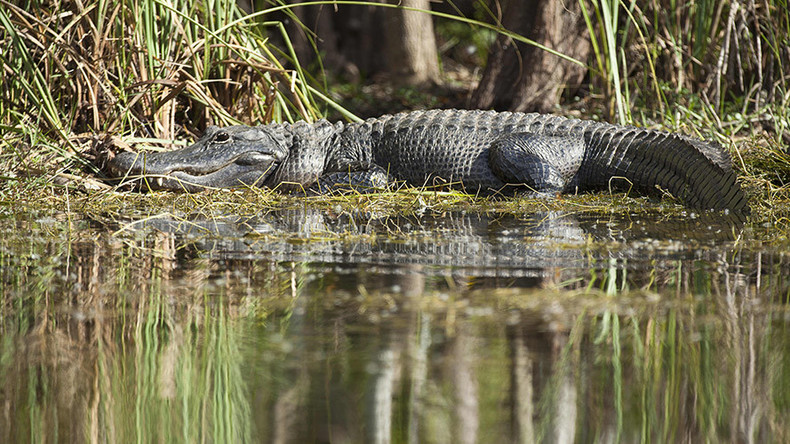 A man forced out of his home during Hurricane Harvey had to confront a scaly squatter upon his return – a nine-foot alligator.
Lake Houston resident Brian Foster found the unwanted guest after enlisting the help of a clean-up crew to assess the flood damage in the wake of the devastating storm that has left tens of thousands homeless.
Harris County Police posted a picture of the alligator among the clutter and debris under the dining room table Friday. The Texas Game Warden was later called in to remove the animal.
"Upon arrival, deputies were met by a large alligator who made his way into this flooded home," the post read.
Social media has been awash with fake pictures of dangerous predators in the floodwaters around Houston following Hurricane Harvey.
READ MORE: Storm shark: How the same 'Great White' has stalked 4 hurricane disasters (PHOTOS)
A familiar hoax photograph has been circulated around the Twittersphere of a shark lurking around Texan highways – a scene replicated across four different hurricane disasters in recent years.